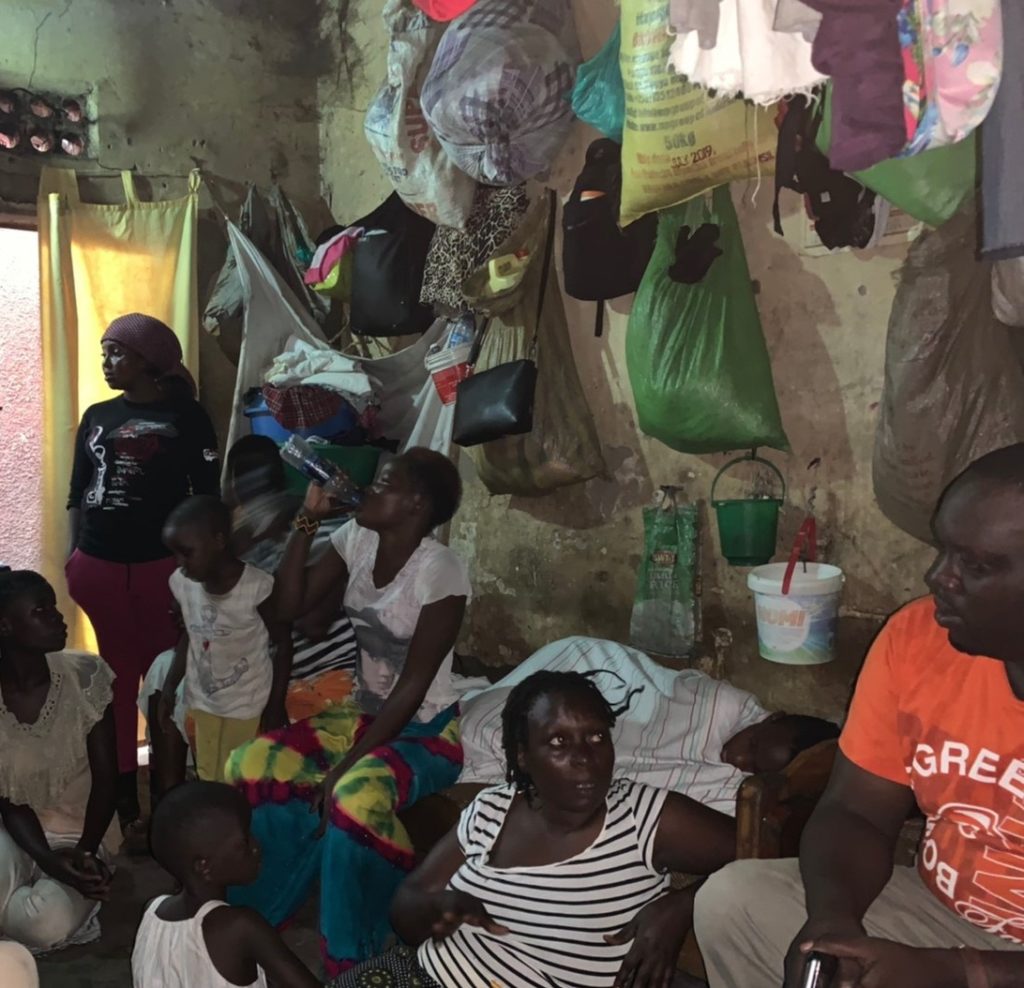 This is Kisenyi Kampala Central Division Uganda. Kisenyi's house is near ghetto in Central Kampala. Ester lived from 16 to 21 years old. So this is like Ester's parent's house. There are still 20 adult women and 25 children. This photo is bright because it was taken using a light source, but it is very dark (originally). It has no windows even if you open the entrance. And there is only one lighting. So this room is very dark. The size of this room is about 10m x 5m. There is an old bed here. The floor remains dirt. About five "old mattresses" are placed on the soil. It seems that the back of this room was Esta's place.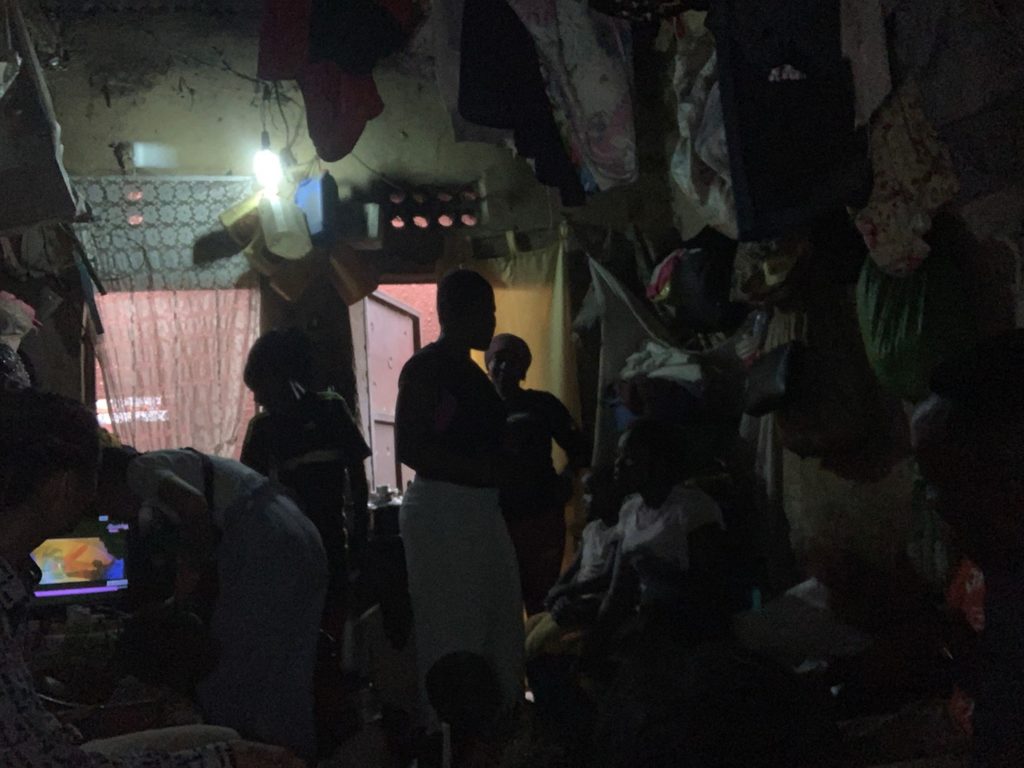 Karen is also visiting here. According to them, the houses in this district are planned to be removed by the government. We don't know if the government is "thinking about the people who currently live".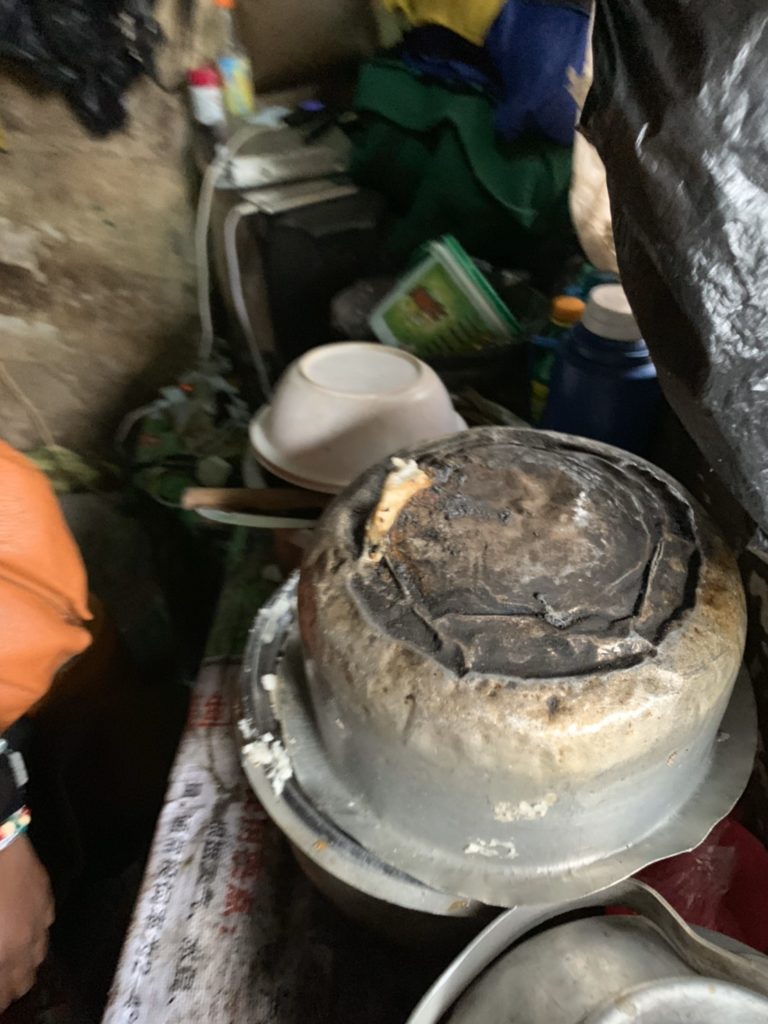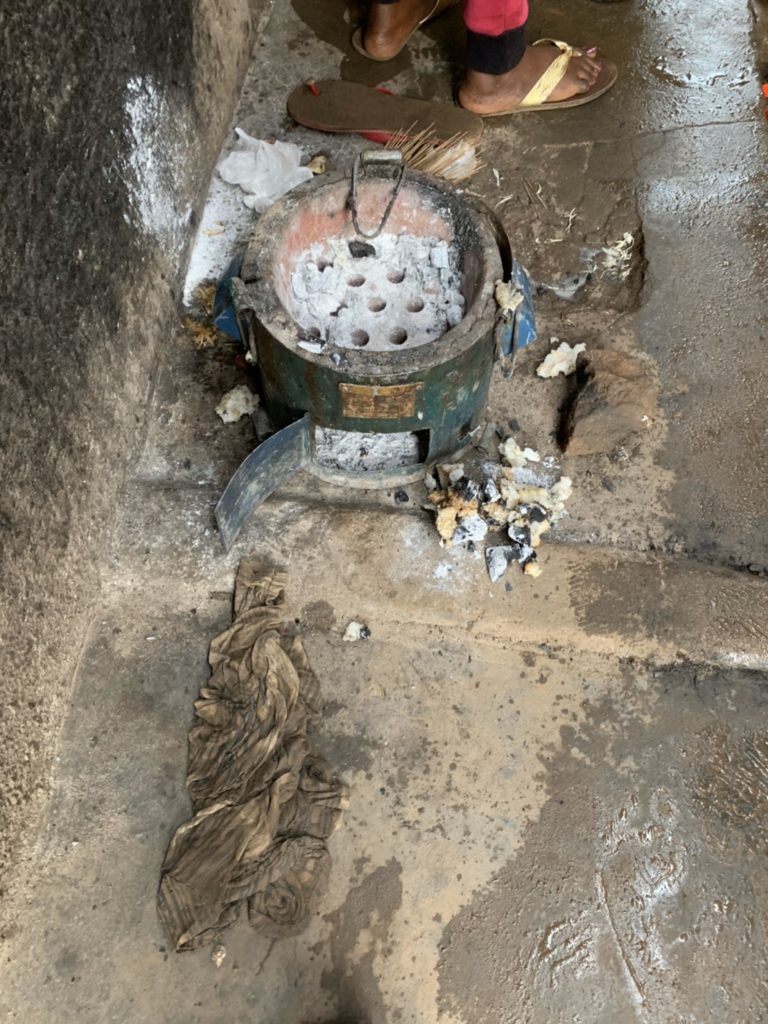 Cooking is done just outside the door. Because there is no gas (not in most homes), they cook over charcoal.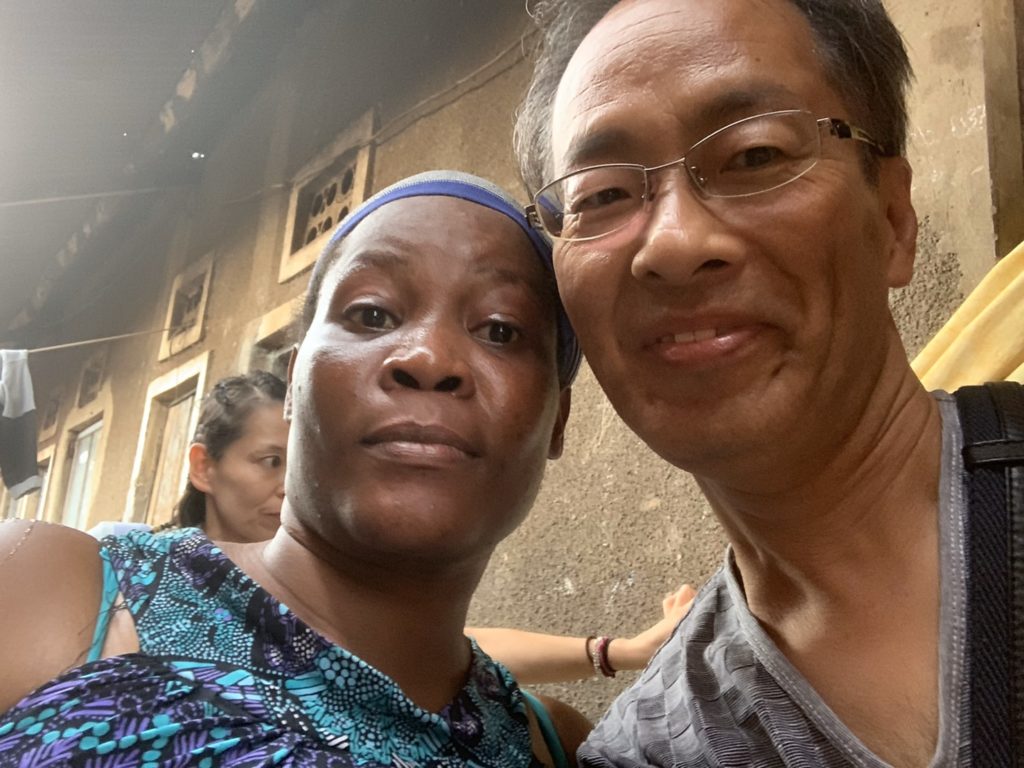 This lady's name is Sara, 40 years old. She has lived here for 18 years. So she exists from the time Ester lived. She taught me a lot.
■ What is the first problem here?
Tuition for 25 people. That is as much as US $150 in one period (three months).
■ What is the second problem?
It is food cost. About 100kg is required every month, so it costs US $40. For beans, 50Kg is US $50 dollars.
■ What is the third problem?
Shoes or clothing. We want US $50 if possible.
■ How much is the rent here?
US $65 a month.
■ There is only one bed here in the dirt. I think it would be nice if there was a bed for everyone to sleep properly. How much does it do?
We want 9 "three bunk beds"! So we want a mattress too. The number is "3 × 9" so I want 21 mattresses. And the sheets. A single bed costs about US $100, so if you have 9 beds, it will cost you US $900. A mat costs about US $15, so total 21 costs is US $315. Sheets are cheaper.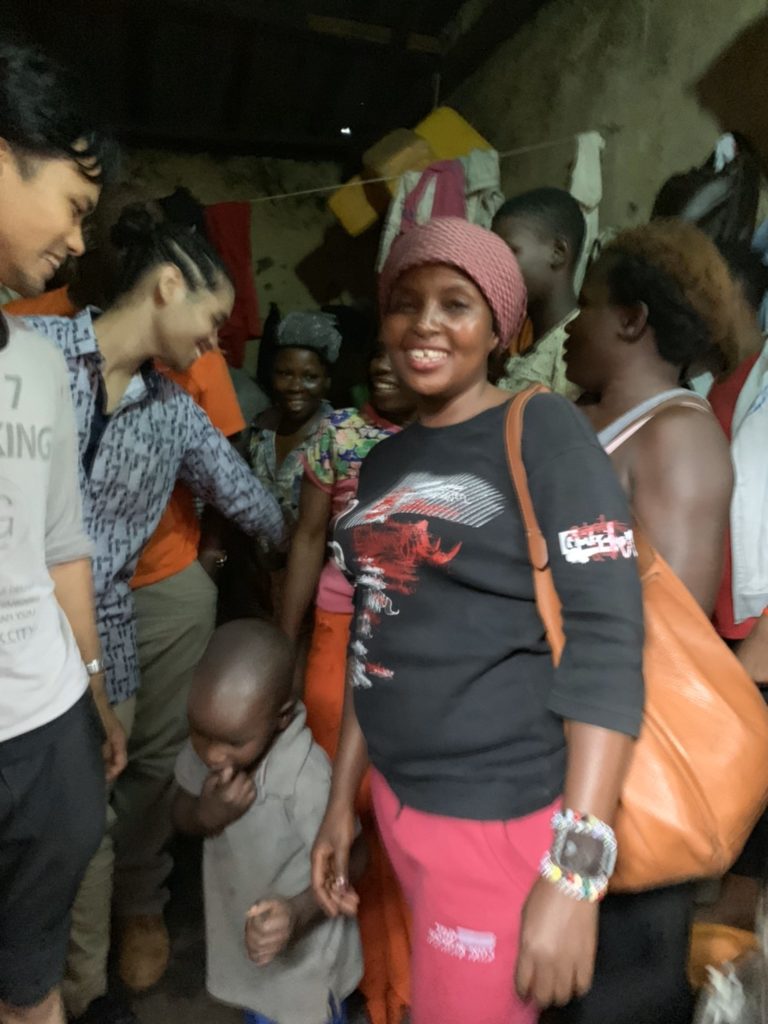 The time we visited this house was noon. So there weren't all 25 children. There were only a few children here. I think the big kids are going to school.
why? Will there be 20 adult women and 25 children? Adult men are zero. According to Ester, many women are raped. Ester herself was an abandoned child. So there will be children who are not parents. I think there is a child who has nowhere to go like her. Although it is unconfirmed, I feel that some people are going to Ester's children's house from here. (I'll ask if Ester has an opportunity this time) Some kids may move to the new orphanage once they have completed.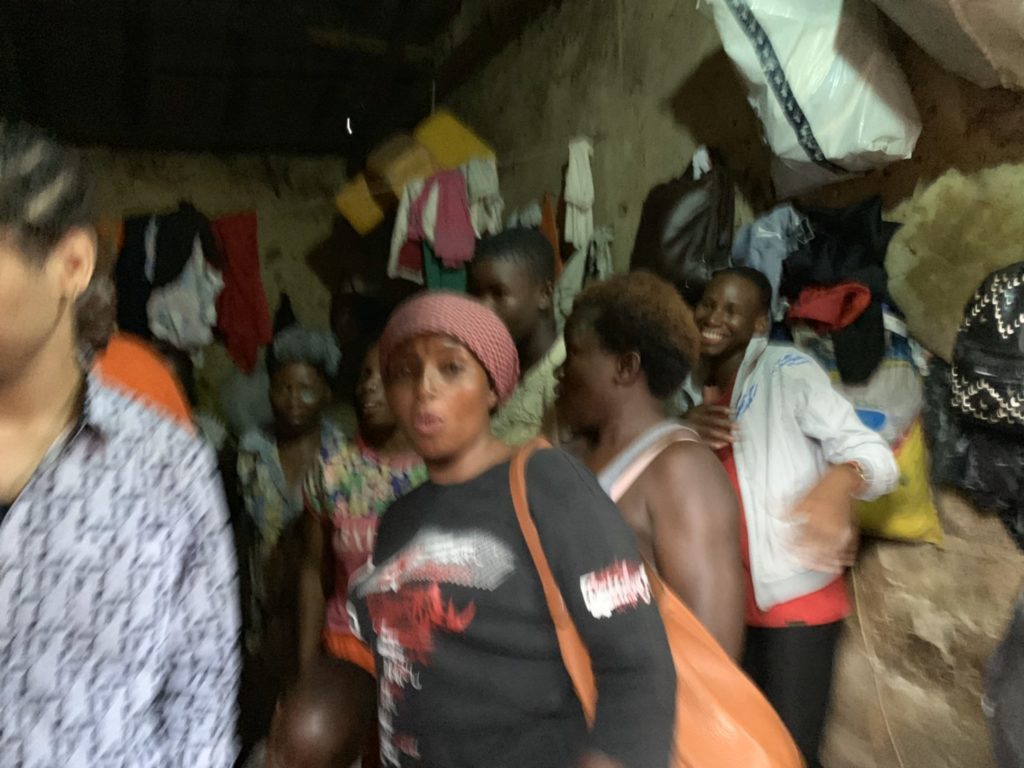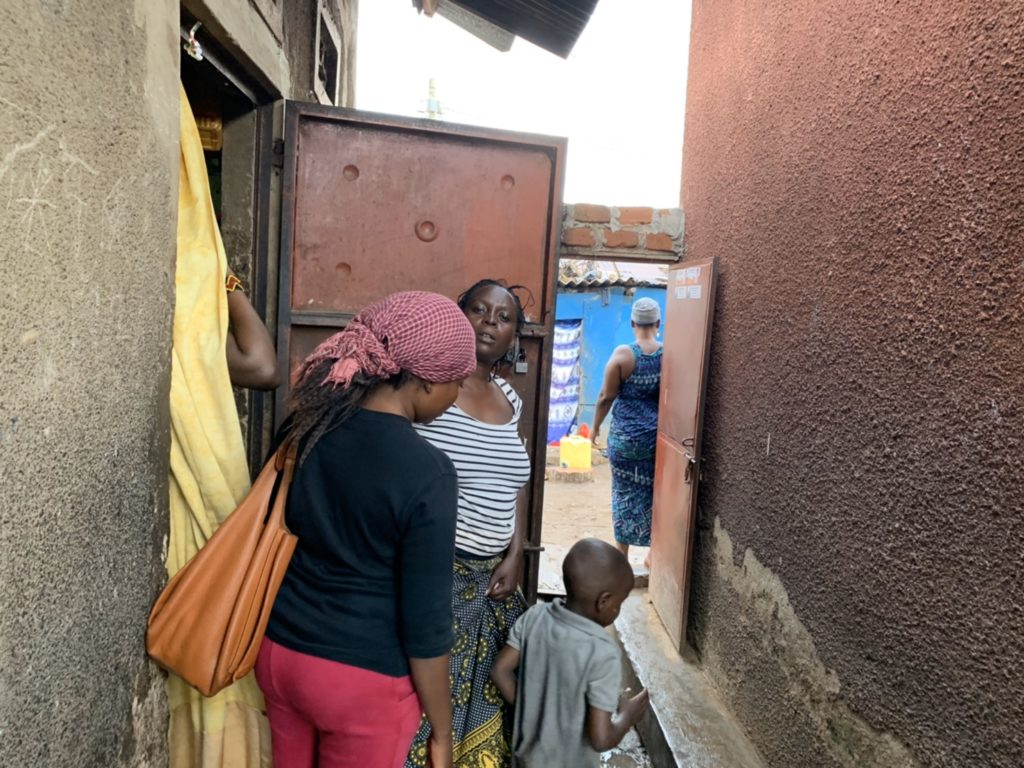 The solid brown door (iron door) in the center is the entrance to the room. Because it is dangerous at night, we will strictly lock it twice.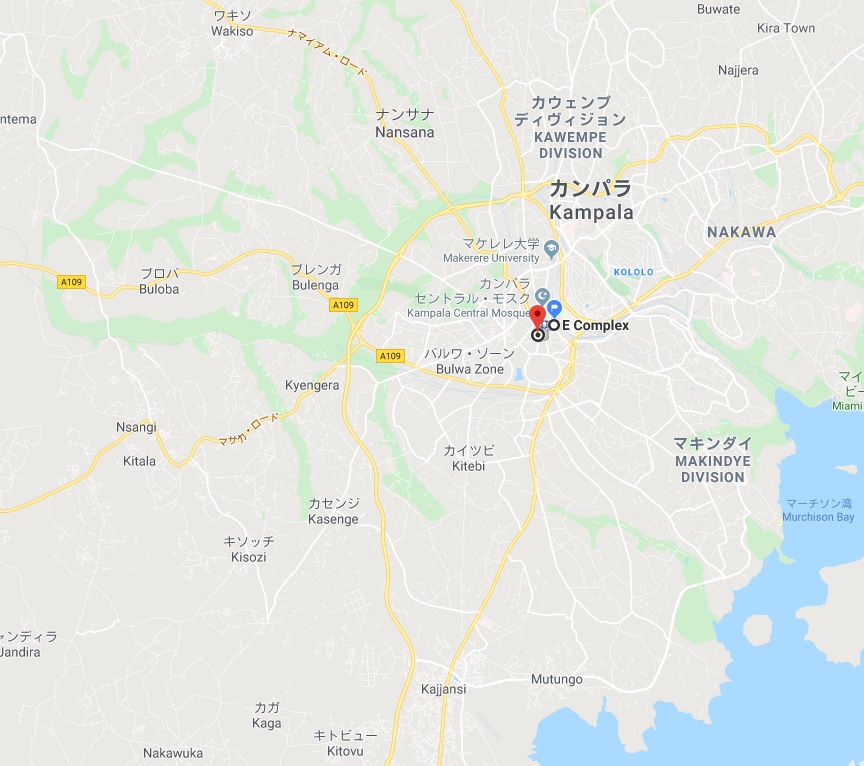 ghetto and this place is really the center of Kampala.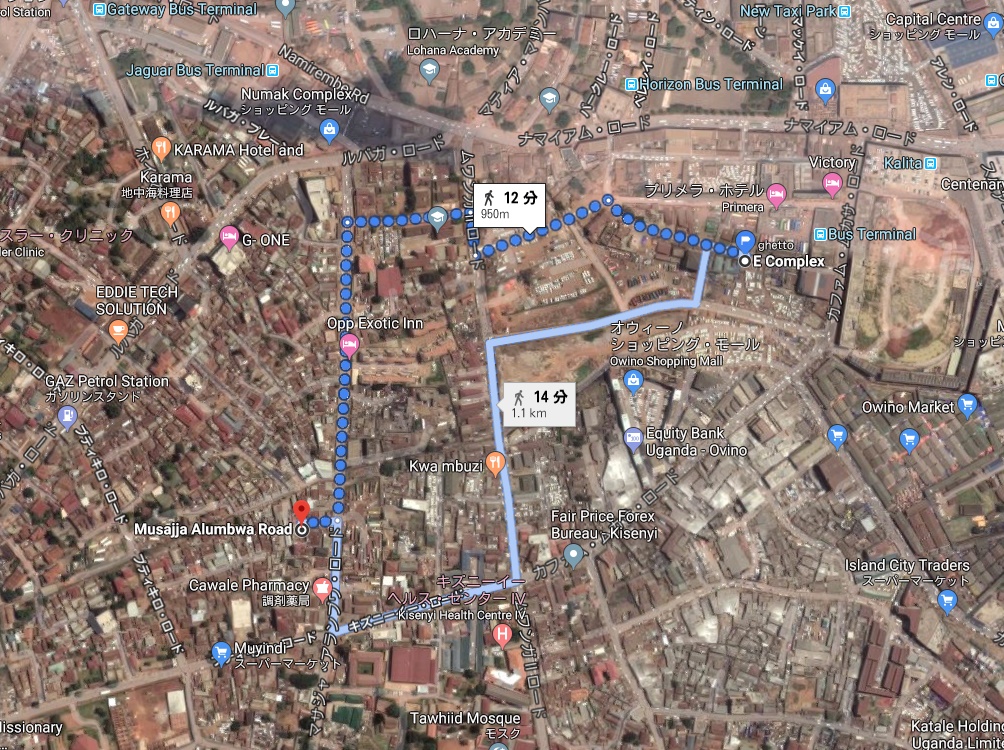 The place marked in red is Kisennyi's house here. Moses pronounced Kiseni. The ghetto in the slum is near the blue E Complex on the upper right. You can check with GoogleMap. 0°18'42.5"N32°34'18.8"E (ghetto will be explained on a separate page)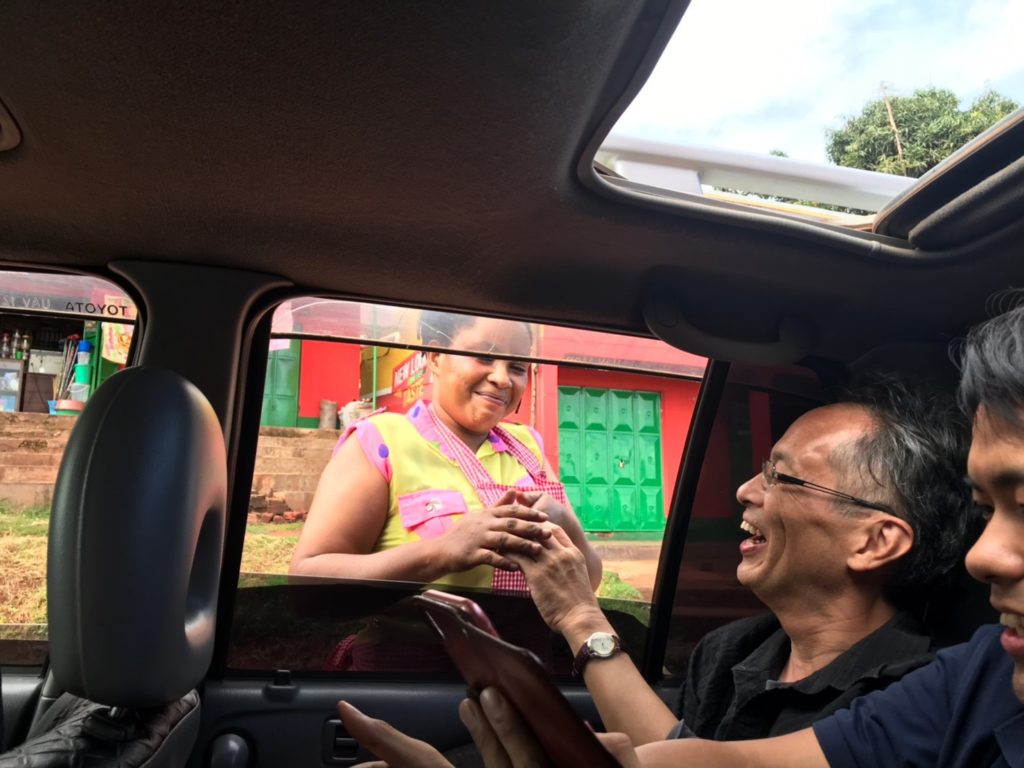 This woman's name is doreen. She was a resident of this house until last year. However, in October 2018, She were supported by US $1000 and opened a store with that money, and She has succeeded in maintaining the store and transforming her lives completely. Hallelujah! God has shown that she can change her life through her. We sincerely pray that others will open the way. Maybe God will intervene "when this house is demolished".