On March 26 this year, I was finally granted OK to apply for an initial NGO. However, children's homes are not yet built. This house is needed to proceed to the next NGO application step. Please Watch this video if you are busy. You can watch this in 14 minutes. https://vimeo.com/358979167
~~~ Contents Next ~~~
■ Why did it start?
■ Why help children?
  Why Uganda?
  Why help children?
  Is it good to live with a big family?
  Why should I have my own house?
  Esta has children read the Bible, is that a good thing?
■ Why do you want a house?
■ Why did construction stop?
■ What is the remaining construction cost?
■ What kind of child lives here?
■ What was your first reaction to the orphanage?
■ Who is Esta?
■ About TINE Group
■ About SFBC
■ Achievements of SFBC and TINE
■ Food situation
■ Finally, about the author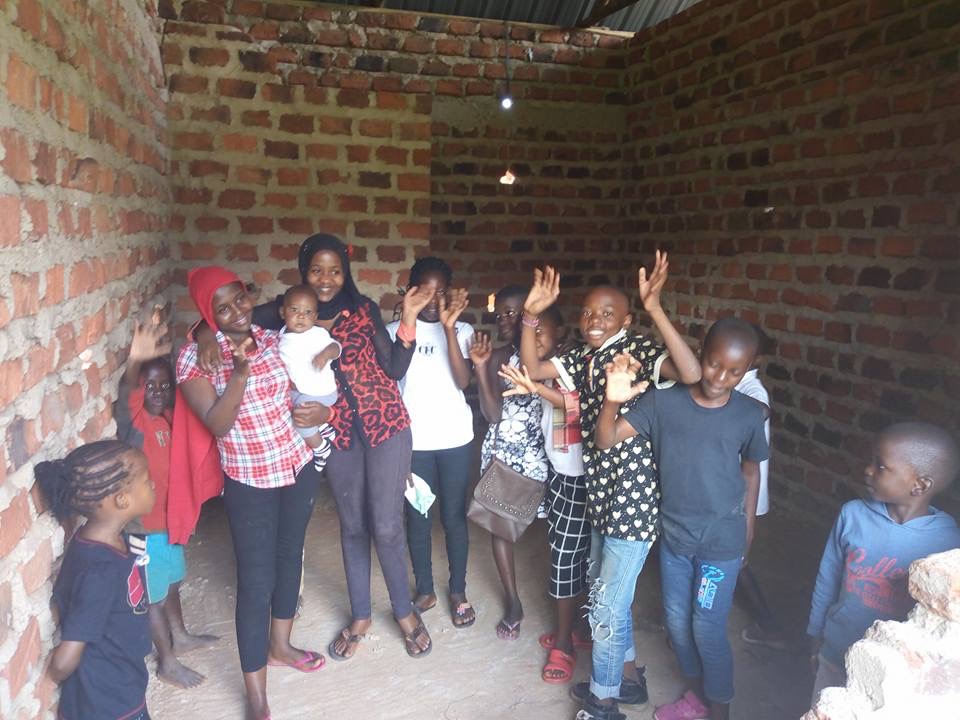 Why did it start?
I am Satoru Fujishige who lives in Nara Prefecture in the west of Japan. I "fately met EsterTaka. Ester is the head of the group" TINE "who is helping street children in Uganda.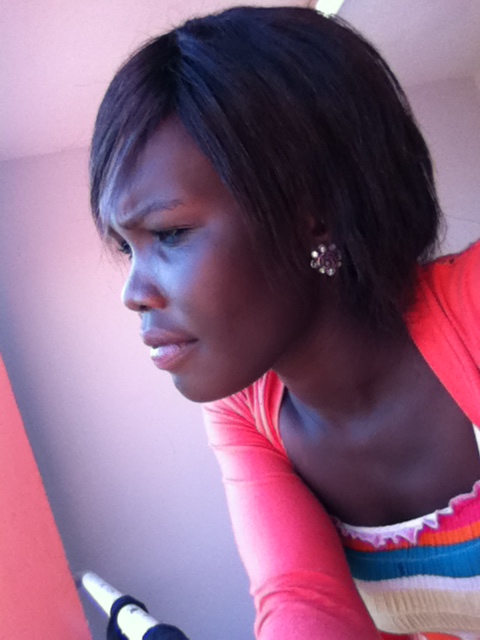 It looks like Namutebi Ester Taka with a sad expression.
She didn't know her mother and was abandoned by her grandmother when she was five years old and became an orphan living in the alley.
She became a child gang to live, stealing was a natural thing, and it was natural to grow and sell marijuana, and to trick a man at a bar to steal money. A baby was born after being raped at the age of 15. She was separated from her child by a protection group. She thought she had abandoned her baby because she could not read the documents. And she hanged herself, but the rope broke and was saved.
She did not die and had lost hope of living. She was helped by American missionary Karen when she was 16. Here Ester had a fateful encounter with Karen, but she was invited by a girl friend to go to Sudan to make money.
However, Ester was deceived by the girl friend and ended up without a sentence. She was also exhausted from the lies, theft, and the life of selling marijuana. She drank poison and tried to commit suicide in order to end her difficult life. And she slept at the hospital for 3 days.
In her life, her friend died of HIV, the street kid she liked was shot and died, and when she collaborated with a man to do a big marijuana business, she was chased by the police and hidden in the village He was captured in prison, this time attacking the hotel, the child who was with him was shot, and she was raped and gave birth, sent the child to the rescue, and attempted suicide, but failed.
She turned 21 and reunited with Karen by chance! At that time, Karen saw the Esta and started crying. The reason for the tears was that Karen had been worried and looking for Esta for a long time.
Ester saw "a person crying so much for herself" the first time from she was born . Karen began to live with her Esta in her house and continued to teach many things for months that the words of life would blow away.
The regret and conscience in Esta's heart swelled and she cried and apologized, "To God, I continued to did the wrong, please forgive me", and i promised to be completely reborn. She decided to help many orphans, stood in the center of the city of slums, and screamed into the deep blue Kampala sky.
"Start now, will help child!"
In this way, a new tree sprout appeared in the slum of Kampala.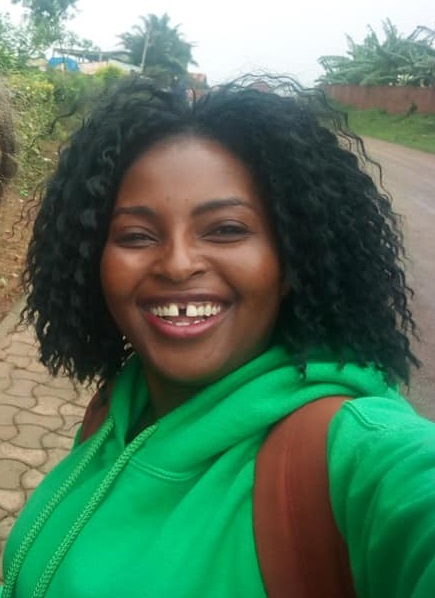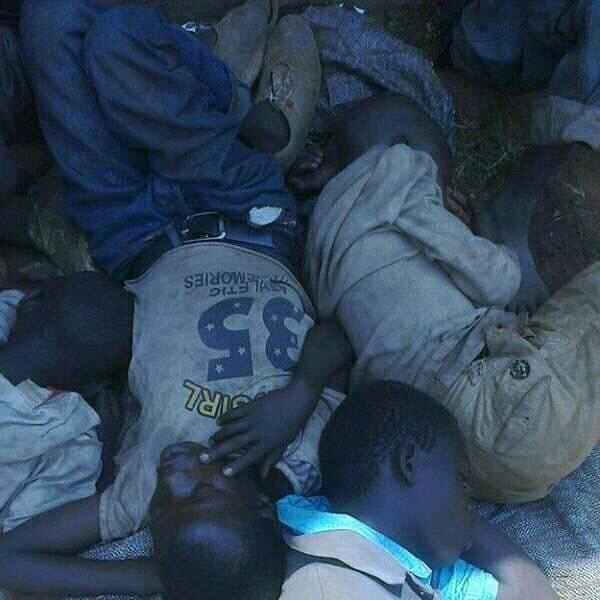 Children sleeping in a corner of an empty house at night
Children living in the alley are miserable. In particular, a girl who has grown a little is targeted by a man. So they are afraid of illnesses such as pregnancy and AIDS. Fortunately Ester was negative on the AIDS test. But, she gave birth to two girls. What happened was bad, but She loves kids very much. She raises her own children and 40 slum children together.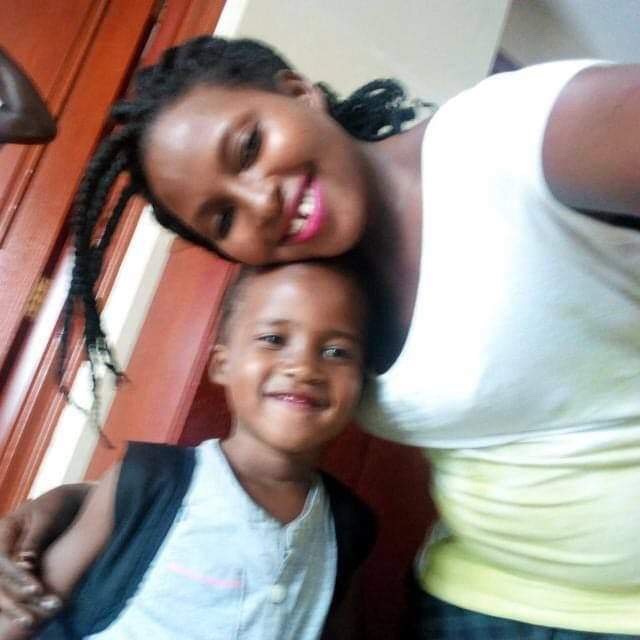 "Street children" have no work and can only steal for everyday food. They steal everything from bags, wallets, cameras and smartphones to the market. Many children die from theft, low-cost drugs and alcohol, illness due to poor poverty, and there are no traffic lights, so there are so many cars and motorcycles that there are many accidents. And since there are many single mothers, children get lost on the road as soon as they die in a traffic accident. Some mothers give birth and throw them away in the grass. Because they cannot be raised in poverty. The police don't make it a crime, and abandoned children and orphans are just as normal. Governments, politicians, and police are also uninhibited of fraud and often used as intermediate exploits, which is "benefit oneself". Even if you send international aid from Japan or other countries, it will not reach even a small group like Esta. Ester has never been to school, but she says the teaching method is bad. Teaching at school is "memorizing certain things". We want our children to have "thinking correctly, humility, meekness, compassion, love". So, she teaches "the word of God as the basis of judgment" in the Bible like Karen. Slam children usually have plastic bottles. The bottle contains a rag soaked in kerosene or thinner that is sold cheaper than bread for the purpose of distracting hunger.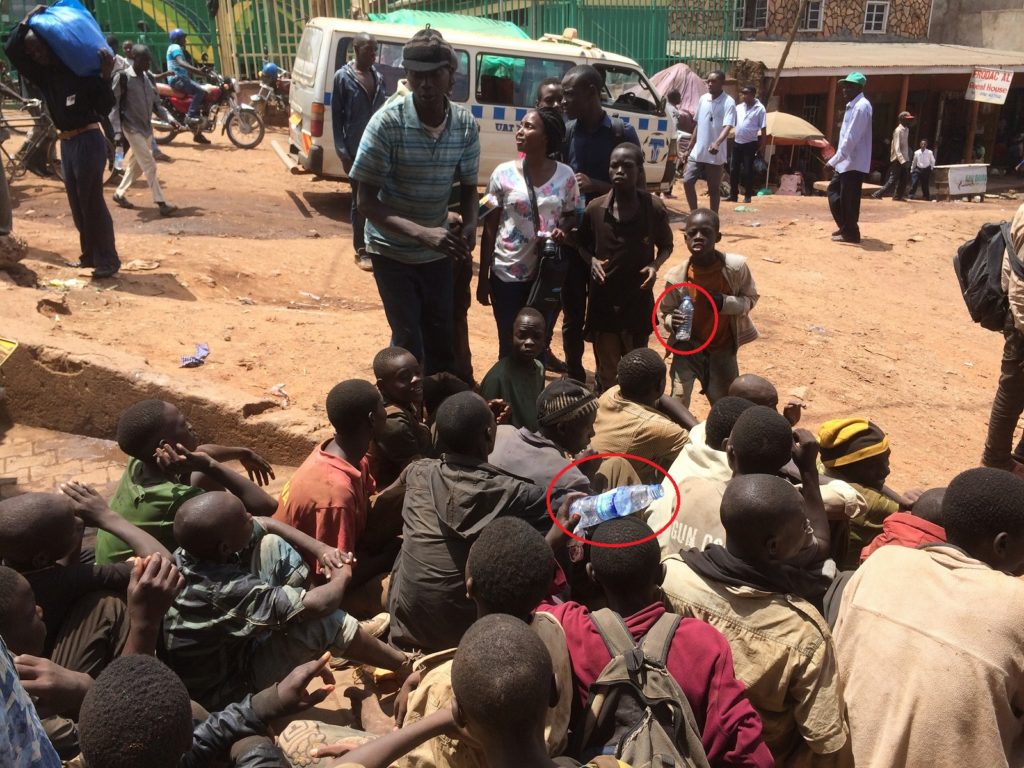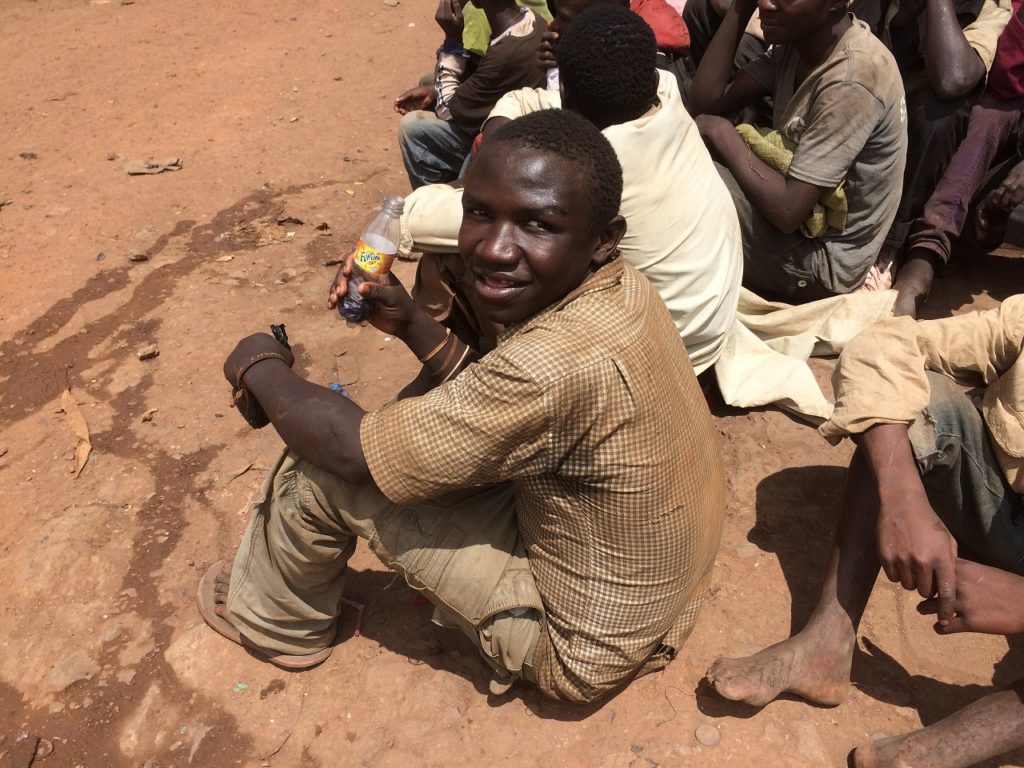 I was able to go here because I was with Ester. But the local Rustled atmosphere is very scary. It's also scary to imagine what happens at night. Uganda is currently designated as a risk level 1 in the notification of the Ministry of Foreign Affairs of Japan.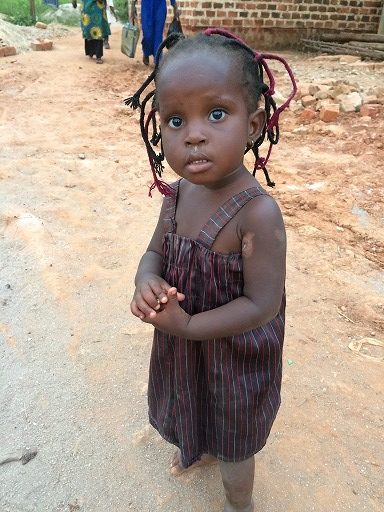 Ester preferentially helps children with weak bodies.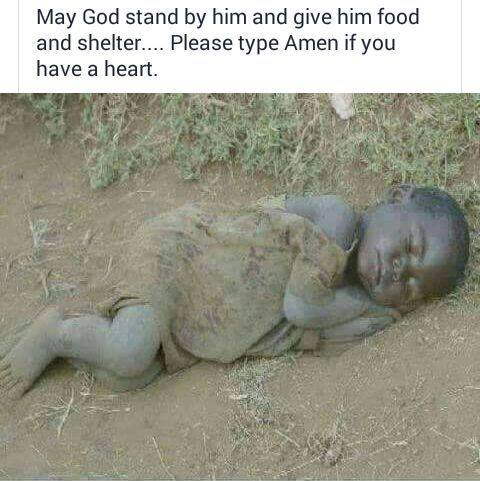 A child who died before helping.
Why help children?
Why is Uganda before that question?
Why Uganda?
I often answer this question. I think so. In a word in Japanese style, it is "en: relationship". By chance,or Fatefully, the child was in Uganda. If I had met the orphan in Japan, I would have helped the children. SFBC would like to do this if there is a chance. The same is true for children in any country. They are all cute and we can't see them sleeping like a rag in one corner of the street. Speaking daringly, Uganda may be easier to help. There are two reasons. 1. Prices are 1/5 to 1/3 compared to Japan (it changes with goods). For example, to support 50,000 yen (454.5USD) from Japan is worth 250,000 yen (2272.7USD) to 150,000 yen (1363.6USD). With this alone, 40 children can be fed. This is unthinkable in Japan.   (As 1 dollar 110 yen) 2. Even if there are Ugandan welfare departments and administrative rules and guidance, they are loose and no entanglement. That is, when Ester meets a poor and miserable orphan, she is brought to that day (unthinkable in Japan) to eat and change clothes. Then take him or her to the apartment. However, it is sad because there are too many miserable children. Because we can't deal with all children ...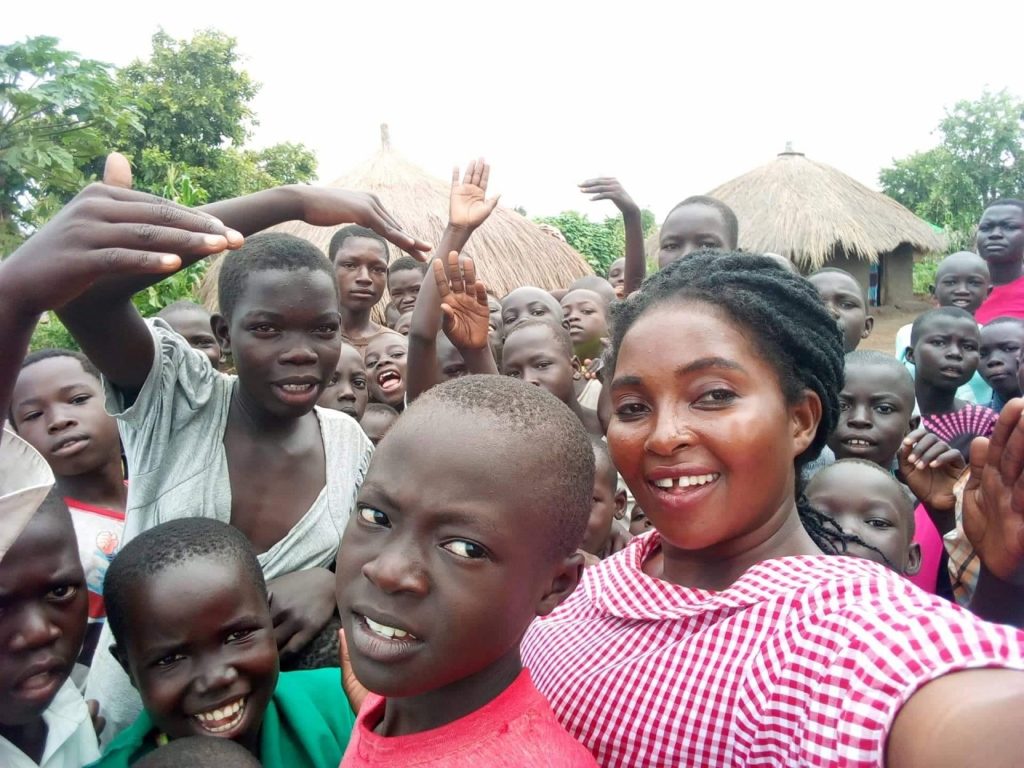 At the northern refugee camp, Esta said. I want to go home with "all of these kids"
Why help children?
Yes, it is to protect the child's life. Just as Esta was cared and helped by Karen, we care about it because the child is important. The life and study of each child is important, but We want to protect the most fundamental "heart" in a better condition. If a good heart grows up, bright light will shine in the future of Uganda.
Is it good to live with a big family?
Yes, it is good to learn a lot. The children of the streets form a clan in a group, but I think it is not a mistake to say that it is a result of the habit of escaping from danger, not a gathering from the heart. However, it is safe to live in Ester's house. Everyone is a child in a similar situation. There is no fear here. There is peace and security. Children will sometimes fight, but everyone can become a family as brothers and sisters through God.
Why should I have my own house?
Yes, it is good for kids to have a "place to go home". When the child grows up and becomes 18 years old, Ester pushes the child's back so that the child becomes independent. (In other words, she drives the child out of the orphanage.) However, if they miss their brothers, or if the world is scary and in trouble, if they have a "home where they grew up and where they will go home", it will be a great basis for them. I think there is such "The power" at home.
Esta has children read the Bible, is that a good thing?
Junior was able to read English Bible. Yes, the Bible is a good teaching material for learning English sentences and a good book to know the love of Christ. The Bible is the best-selling bestseller in the world from long ago. Moreover, since Uganda's Christian rate is 60%, there is no sense of incongruity. (By the way, Japan is 1%) The Bible also teaches about "love", "consolation", "humility",etc, and "various evils" that children have not learned from their parents. It can learn about "bad things like addiction such as thinner", "evil adultery", "evil stealing" and "sin". So it is good that they do not imitate a bad adult and keep away from the path of evil. And Ester wants "children to become disciples of Christ". We sincerely hope that our children will be good adults with a gentle heart. And we would be happy if they were "good Big tree buds" that would change the future of Uganda. I hope it will be like a beautiful forest where children from this house spread over the land of Africa and live rivers of water flow.
Why do you want a house?
Already, 40 children now live in Esta's apartment. But the rent is high. It is higher than food and school expenses. So I bought the land. And we are going to build this new house there. Construction began in October 2018. But, Construction was stagnant in May 2019. So, We want a house for this reason.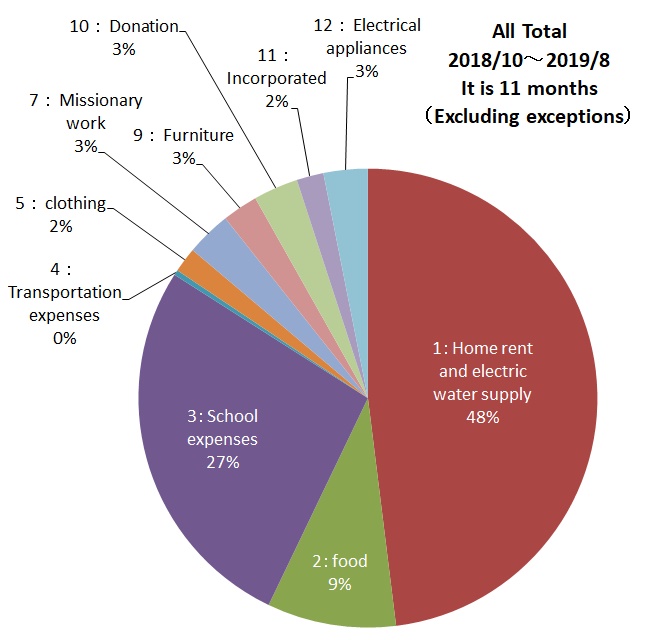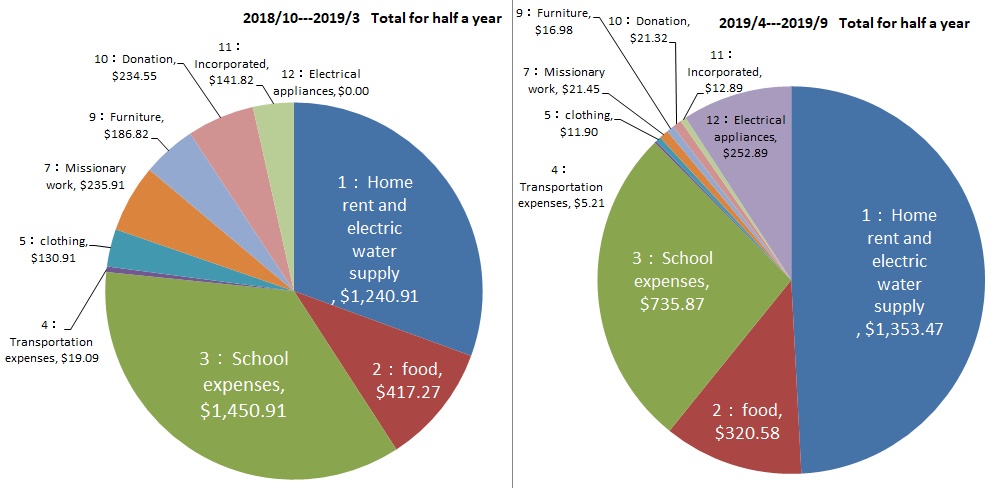 (September is an estimated value. The average value for 11 months is used. Multiple schools are used depending on age, etc. Fluctuates because school fees are paid together by school.)
We were able to build an orphan house up to this stage with the support of many good-willed people.
But look at the walls and windows of the house. You can see that it is not complete.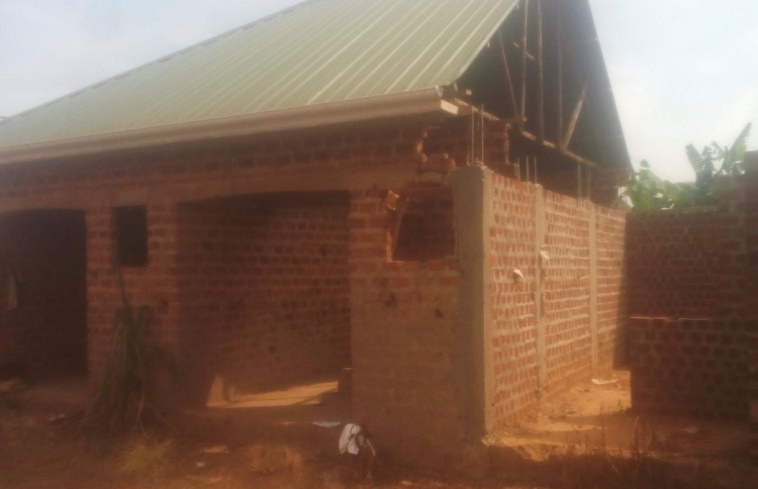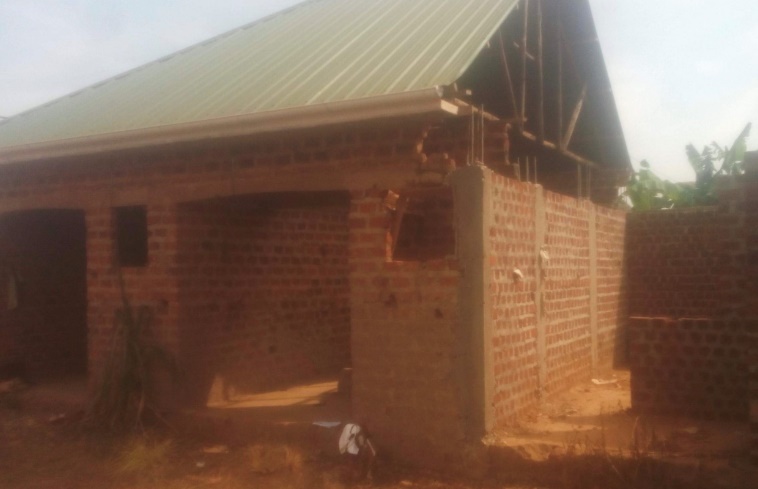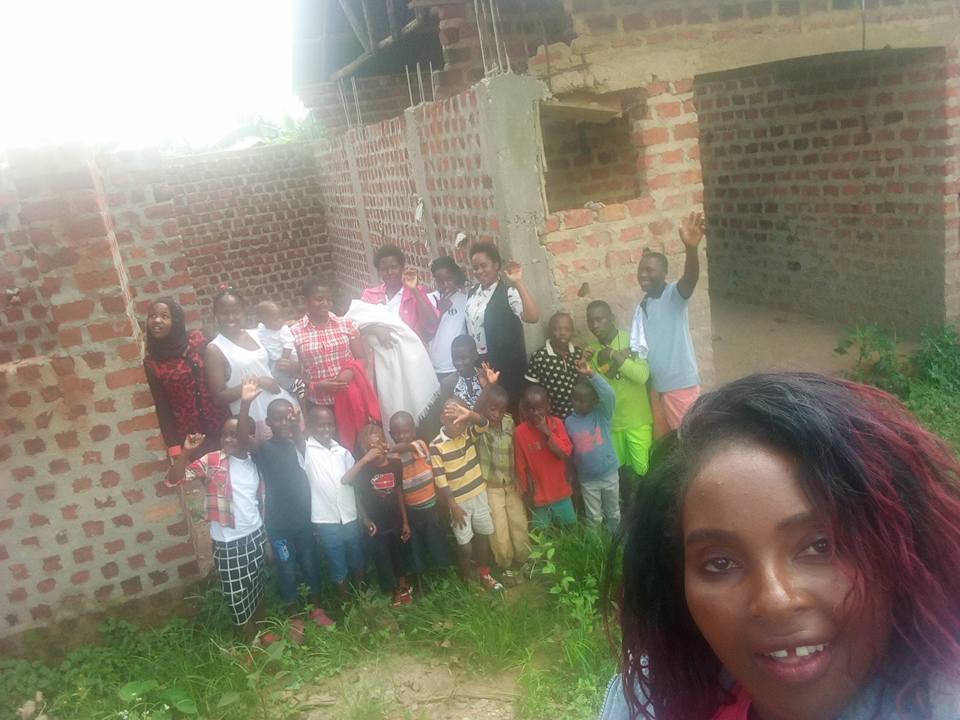 Oh, it's unbelievable that the construction of the house would be stopped part way!  It's hard to think of such a thing happening in Japan. I could not believe it.
Please contact don't hesitate to ask any questions. helpchild.sfbc@gmail.com or   (+81)  90-3623-4302‬ Coleson Robert : living in Japan. Satoru Fujishige : living in Japan.
Why did construction stop?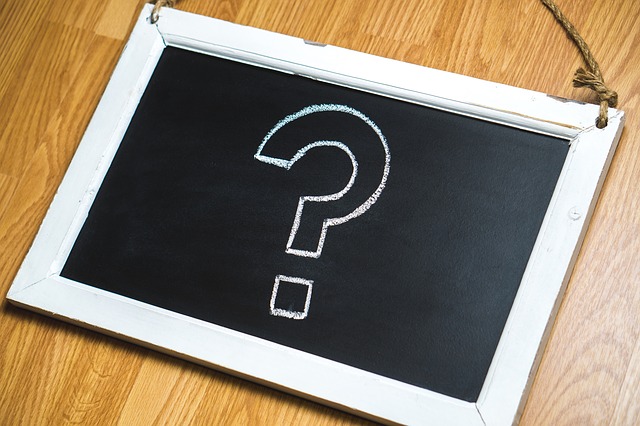 What are the reasons for Ugandan houses to be finished part way and set unfinished?
When we build a house in Japan, we will first consult with a real estate company. However, there are no intermediary companies or construction contractors per say in Uganda.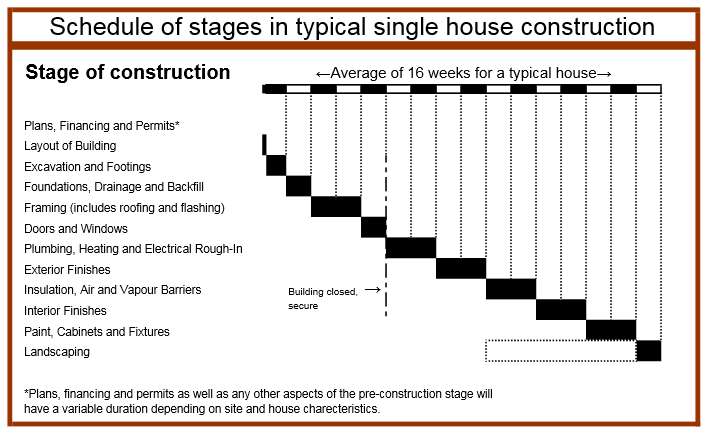 There is no company in Uganda that offers such an architectural plan. (I don't know that)
So what do they do to build a house in Uganda? They usually deal with all separate vendors and work teams on their own. They pay each their material cost, transportation cost and payment directly to each. It 's the person who makes the foundation, It 's a bricklayer, It 's the person who makes the roof, Request to etc.
First, they ask a vendor to "make the foundation of the house." Then the foundation worker tells the owner, "Now, we need this amount of material."
Then they go to buy the materials themselves. They give it to the workers. They pay workers their fee. Workers do the construction. Once the foundation of the house is finished then the will move onto the next step.
They repeat the work with separate vendors until they can finally complete the house.  However, when the cost budget is exceeded, the house will remain abandoned, even during construction until they have funds again to continue. The house is abandoned "half-baked".
The house was supposed to be completed with windows, walls and gates in one step.  walls and gates in one step. But they didn't have enough money. They needed more money than their budget.
In Uganda, there are few consultants that provide services to estimate the amount of money it will cost for the construction of every house. So this is a common sight in Uganda.
But, there is another cause.
That is an increase in the number of children. It was 30 people as of August 2018, but it was 40 people as of May 2019. So, they asked for an extension larger than the original building area. That is a big lack of funds == It is the cause of the construction stop As for the extension, I regret that we cannot give proper advice because SFBC does not know. However, we wanted to complete this suspended house as soon as possible. So, kindly please, We want you to support this suspended house via "This Crowdfunding".
What is the remaining construction cost?
So Ester and the members made an estimate of the rest of the building. Maybe they did an "unfamiliar estimate". They would ran asking each worker. The table below is the result.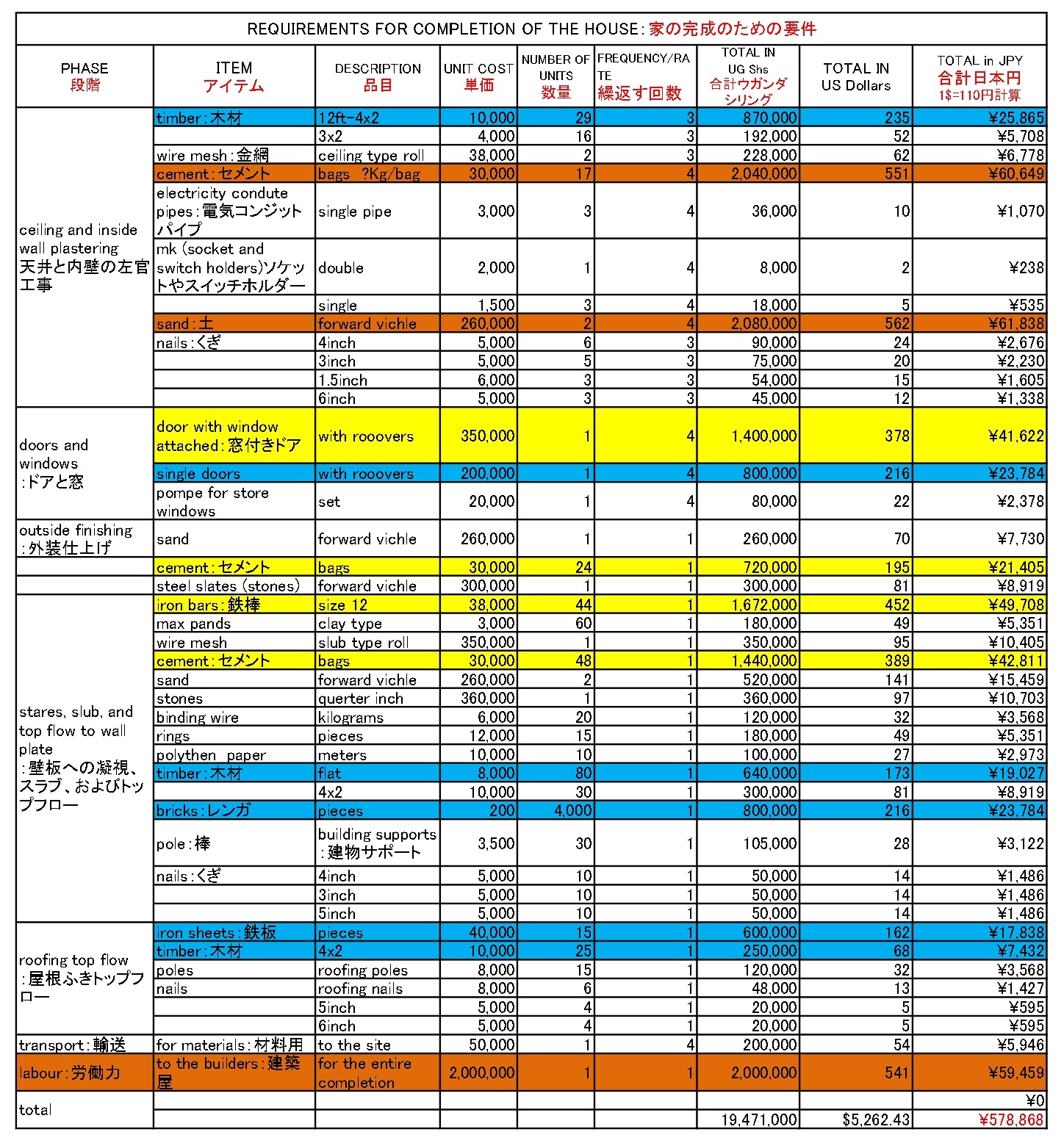 We will add this crowdfunding fee (0) to this amount taking into account the exchange rate fluctuation (10%). The remittance fee is included.
Necessary cost                   578,868Yen (5,262USD)
Currency fluctuation 10%    57,886Yen (526USD)   (as an uncertain factor)
---
Total                  636,754Yen (5,788USD)  (As 1 dollar 110 yen)
(Foreign exchange fluctuations are added as an uncertain factor, but if they become positive, all the money is sent to Esta.)
5,788USD
This is the total amount of crowdfunding you want to collect this time.
What kind of child lives here?
There are already over 40 children in Esta's apartment. It is a pity that we can not introduce everyone. But we can hear the story of a few children.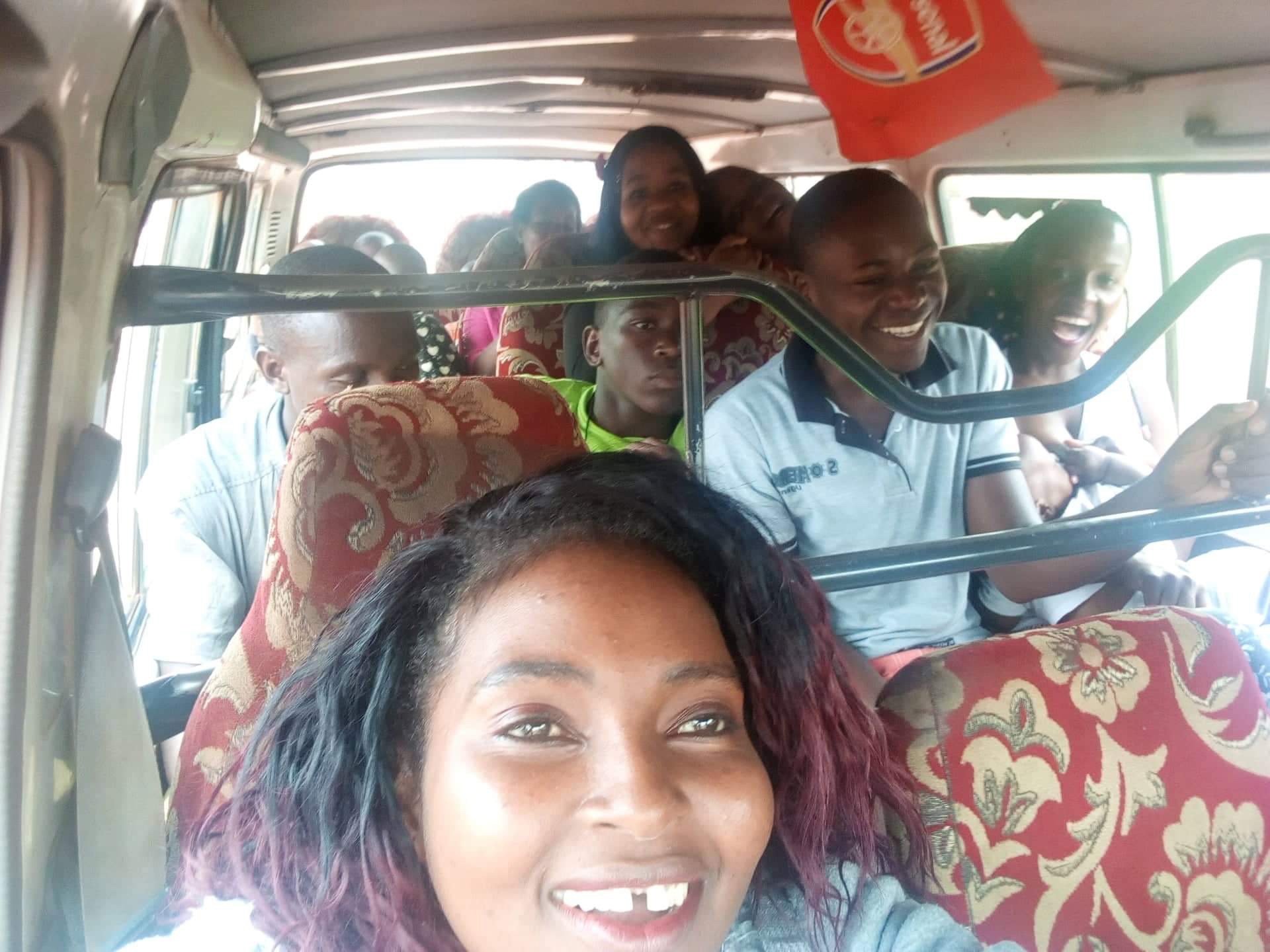 They came by a small bus full of people. But, Only this number could get on this small bus. The children left in the apartment would have wanted to come here.
This place is far from the apartment, so it was impossible to get everyone on the bus. It's a shame that we can't introduce everyone, but we can listen to a few children. They talked about their history and their dreams.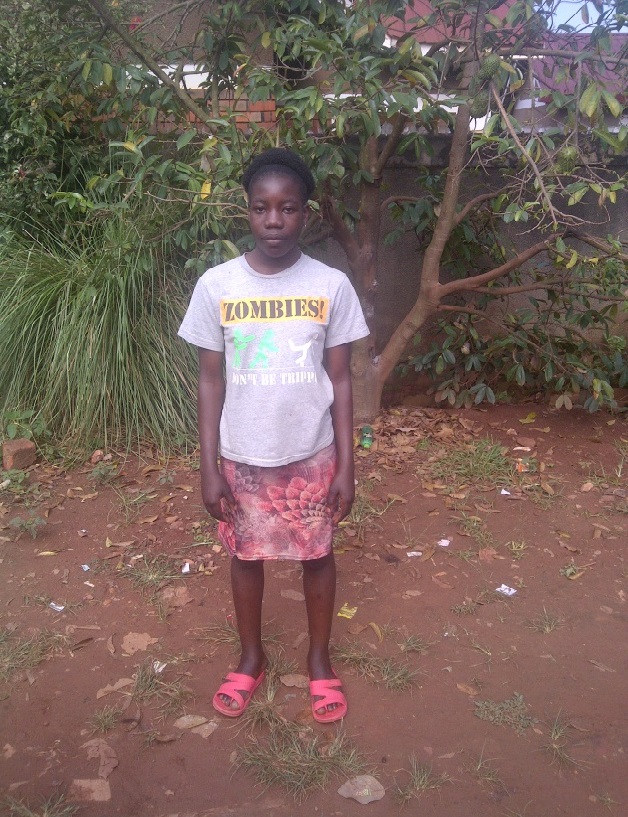 Josephine 15 years old during a dicipleship outreach in Masaka held by Tine on the mountain in february 2018, we met josephine, who was abandoned by her father, dropped out of school in P7 and had spent 3 years out of school. Her mother could not support her along side her four siblings. she had to work to get her siblings' school fees and to meet the home needs.
Q1: what the child disliked about the slums/streets?
A1: being exposed to child labour; working to support her siblings.
Q2: what the child enjoys doing now?
A2: playing netball!
Q3: what does the child want to do when they grow up?
A3: wants to be a nursery teacher!

 We want to make her dream come true!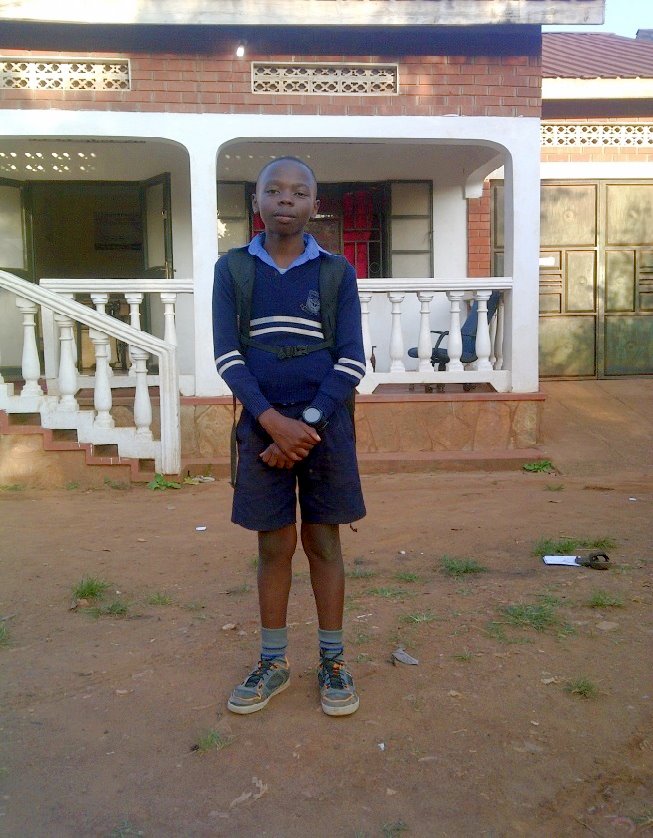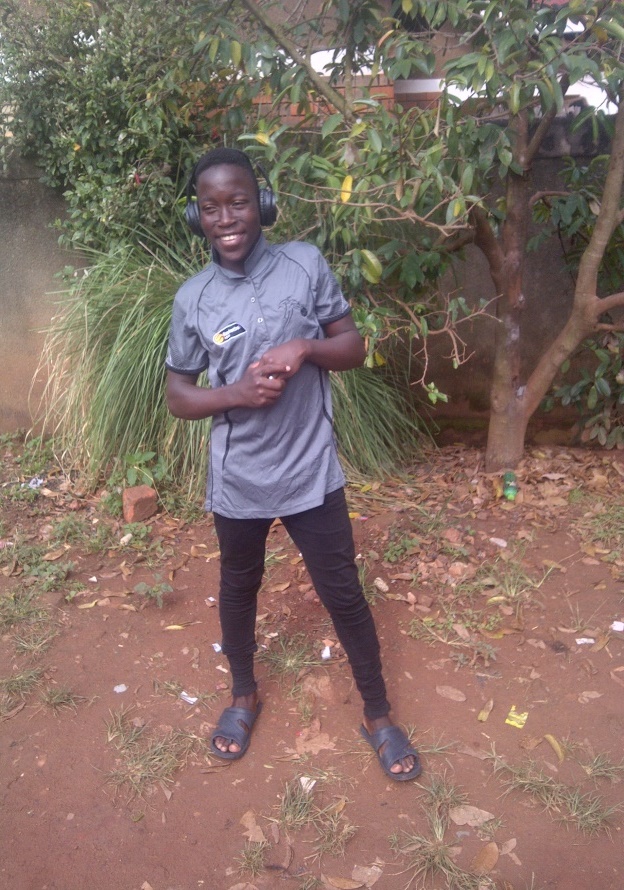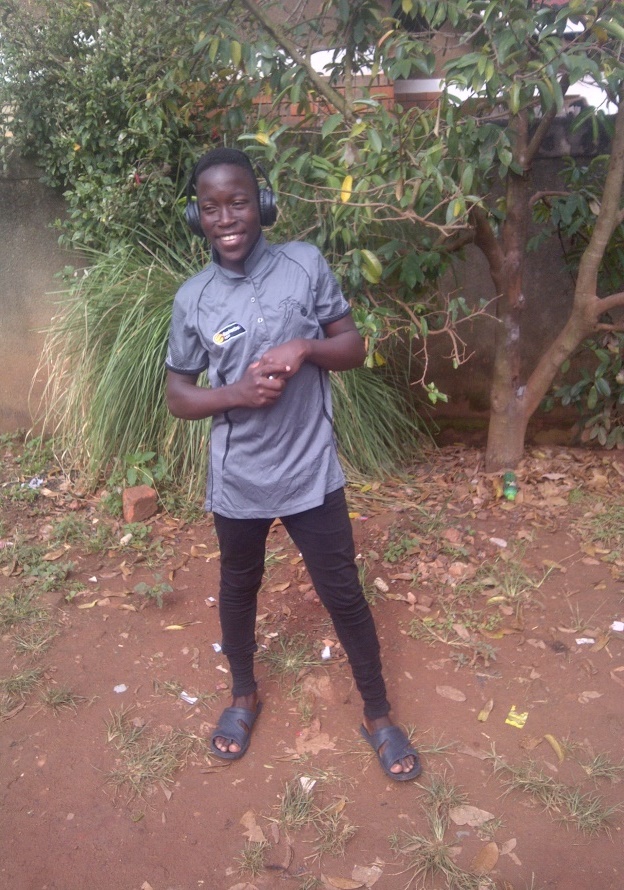 David, 6 years old, became a drug addict at the age of 4 and everyone took care of ...

Pauline, 10 years old, she hasn't been able to go to school since third grade ...
Zahara 15 years old. Her father is violent and can support her family ...

Prince 15 years old, he was forced to leave ...
Jolene, 4 years old, abandoned by her mother at the age of 3 in 2018 ...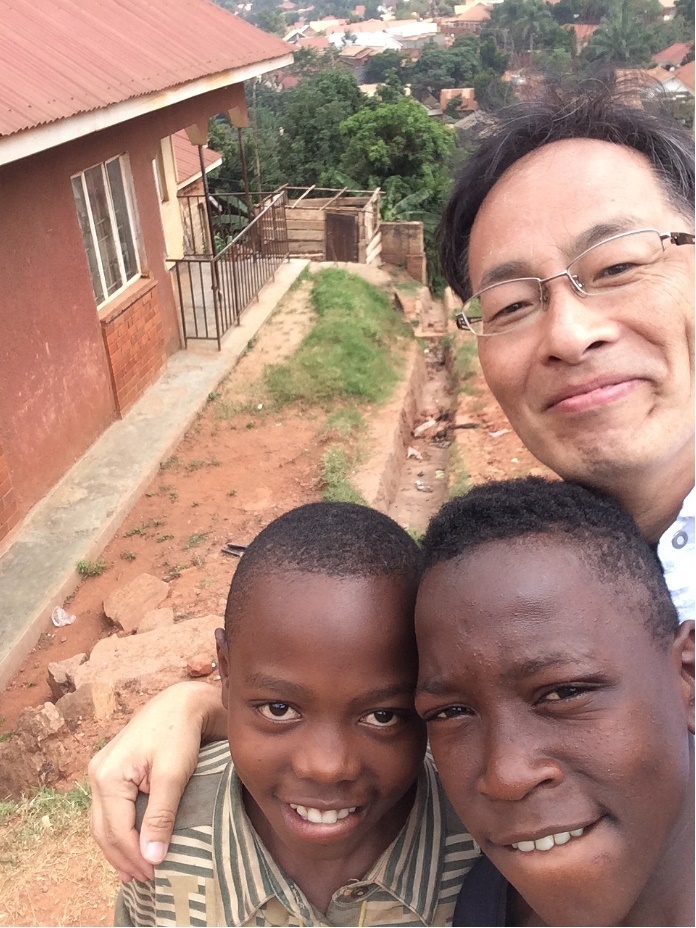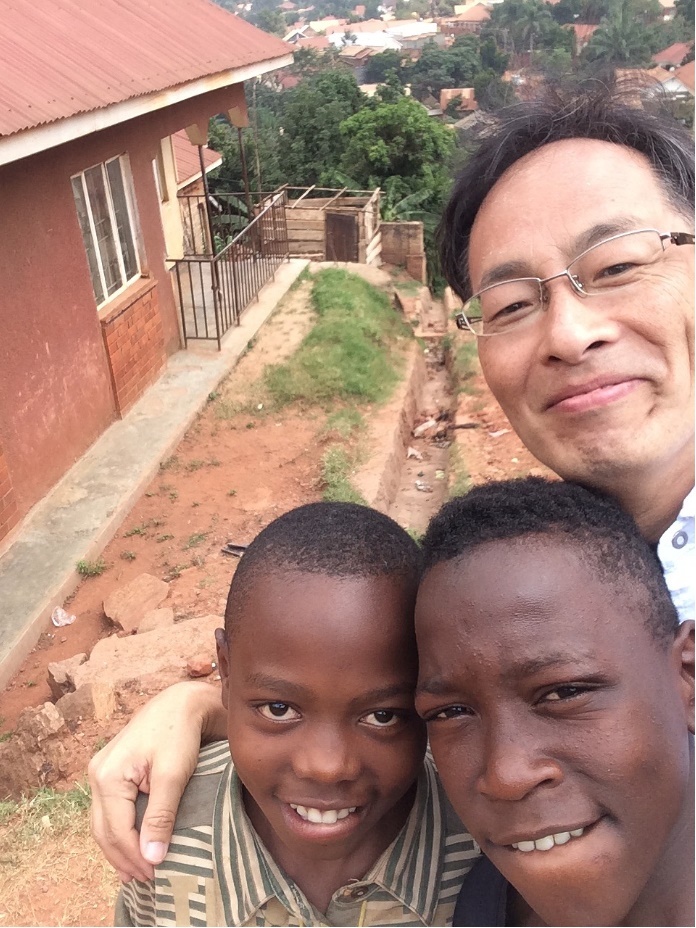 I especially interacted with Sandy and Junior (I lived in another small apartment when I arrived) and they were very close friends and were friends on the street before coming to TINE. It was like a real brother.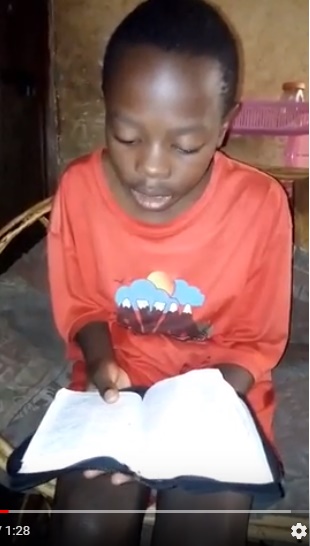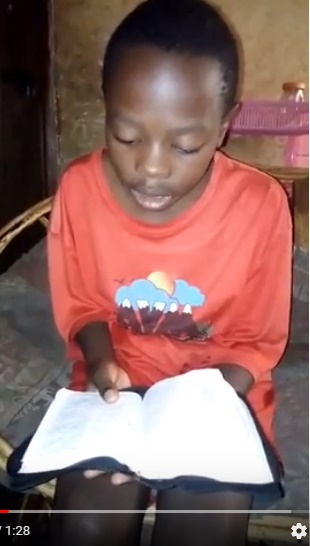 Click to watch YouTube videos. Junior was not able to read when he lived on the street, but now he can also read the Bible. Esta sends everyone to kindergartens, elementary schools, and junior high schools. Esta himself could not read or write. That caused Ester to be deceived. So she understands their inferiority painfully.
What was your first reaction to the orphanage?
Then everyone, "children who lived in the street for a long time" came to the orphanage for the first time. what kind of reaction do you think they or they will do?
Some of them vomit after eating too much.
Some of them hide their meals around.
Some of them return to slums.
You can have a meal every day. However, there is a child who hides food such as bread. It's as if he is afraid of being stolen from someone. The habit disappears after about three months to six months. "i can stay here," he will be relieved. When slums are close to the apartment (current temporary orphanage), there are rare children who escape from the orphanage and return to the city life. The reason is that he is addicted and wants thinner and oil. Of course, alcohol, cigarettes and poisons are prohibited at Esta facilities. Estas are praying to God to be healed from addiction as soon as possible and have a child-like life. So Esta has chosen a land "a little away" from the slum as a new orphanage. Click here for more information
Who is Esta?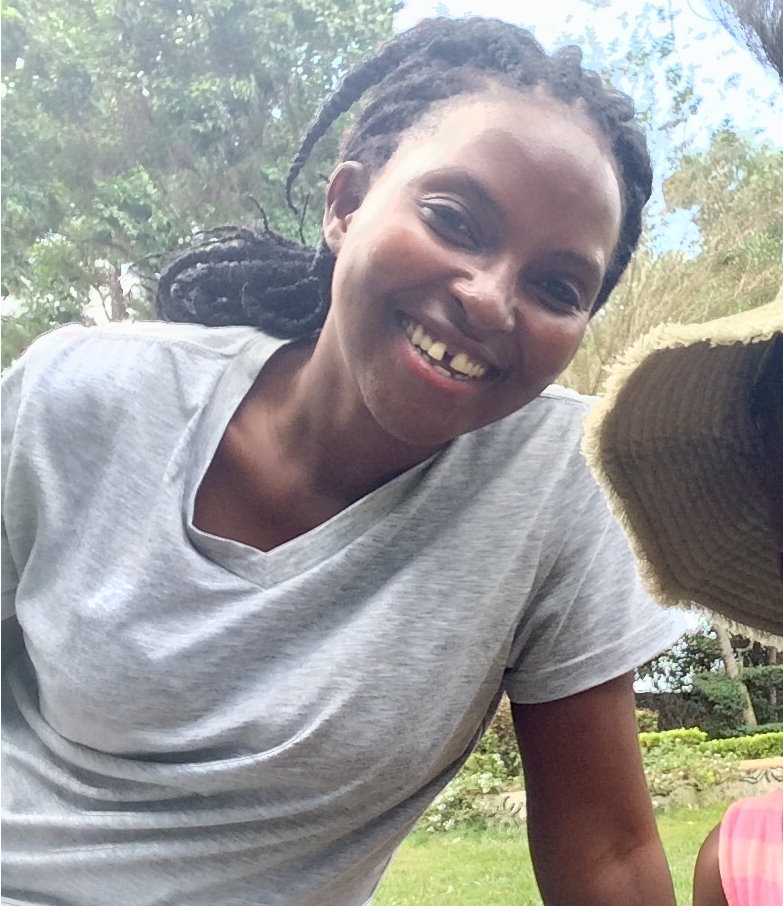 Let's talk with Esta's own voice (hereinafter,  I = Esta) I was born in Kijon village in Uganda and my grandmother told me that you are not our family. The twin brother Antoni died in three months due to hunger and illness, and I didn't know the mother. My father and I were 9 months old and my father left home saying, "You are not a family." (My father would have wanted to say that my mother made a child with another man.) My grandmother took me to Kampala when I was five years old. And he said, "I'll buy water, so wait on this bench, Esta." I waited for a long long time, but my grandmother did not come home. A man approached and asked, "Why are you crying?" To explain everything, he took me to his house. I stayed there and his family seemed very happy. And after a week, He left the house "for a while" for work. Then his wife instructed me to take off my clothes, pouring water while pouring, and she asked me a question. "Who is your mother?" (His wife thought "my husband had "Another woman" child") I told the fact but she never believes it. I was beaten every day and kept cleaning my house, choosing clothes and cooking. Only when my wife's husband returns, My wife washed me clean and put me on new clothes. And my wife told me "If you tell him something, I will kill you." . . . .His wife began to beat me with a hard cup, took a knife and cut some of my ears. . . . . Read more here. You may cry. -------------------------------------------------------------- (The following is a super outline) (And as I said at the beginning) Ester vowed to God to save the children of the slums. At first she lived together in her narrow dark get, but the number of her and her children increased. More friends have helped Esta. Esta was troubled because she didn't have an ID card, but strangely enough, The man came from Ireland to help. His name is Patrick. Patrick went through various procedures and arranged her with a passport. And although it was a small amount, he gave Esta an apartment with a grant. Of course, children are living in the apartment at the same time! At this time, Patrick put together those who were active and named it Tine on the mountain Ministries Uganda.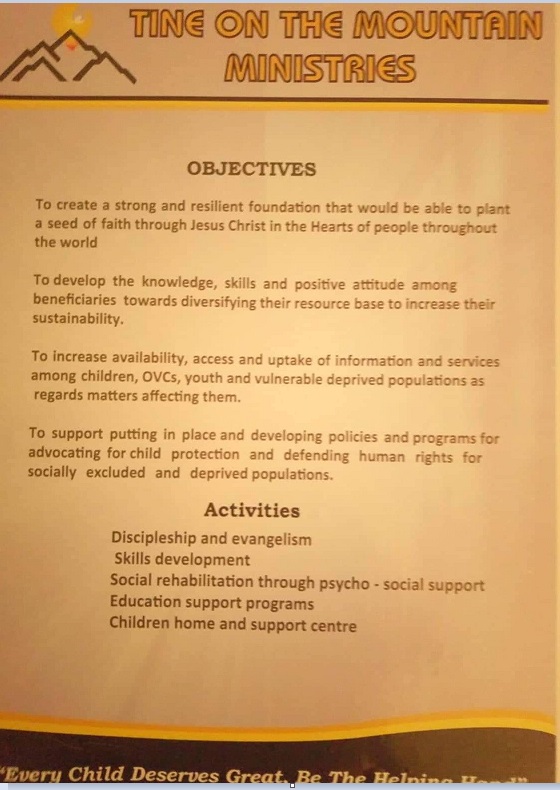 TINE declaration
About TINE Group
TINE is officially named Tine on the mountain Ministries Uganda (link to Facebook) They are doing love activities according to the teachings of Christ. TINE is an Irish word for "flame". The flame burns out "thinner addiction" and bad habits. I feel that way. Esta is the representative of this TINE. Her companions are all Christians, with Moses and medical college student Joel working at the core. Mr. Moses on the left and Joel on the right. The middle is Esta. I have said many times that on March 26 this year, I completed the first phase of the process. Once the house is complete, TINE will proceed to formally complete the NGO accreditation of the Uganda government. If TINE is recognized as an NGO, it will give "some allowance for children". I'm really happy if the government recognizes such a small group.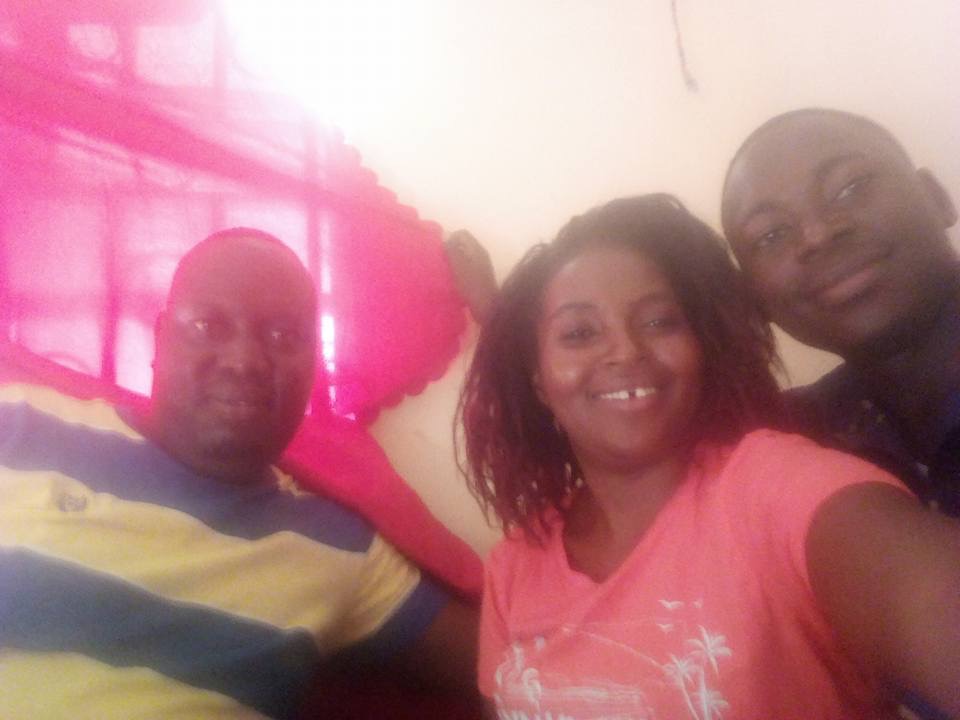 Left Moses, Central Esta, Right Joel They often have meetings. Occasionally we also have meetings with SFBC in Japan on the internet.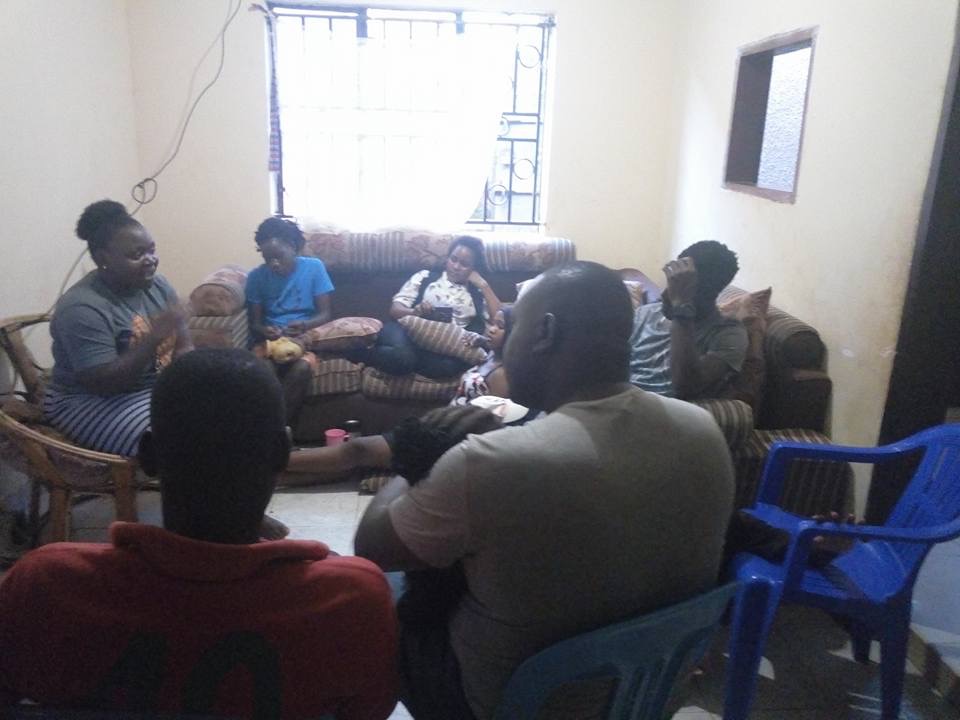 Meeting in Uganda In addition to this house, they have two hopes. 1. Buy large land and farm with children.
Uganda is just below the equator, but it is around 25 ° C throughout the year. It is easier to spend and cooler than summer in Japan. That is because the altitude of the land is 1200m. It is a disadvantage that there are not many water sources there, but if you dig a well, It will work out! Various crops can be harvested. You can make lots of potatoes, corn, tomatoes, etc. If you leave the city Kampala and go to the countryside, the land is quite cheap (as seen from the Japanese). For example, if you have 10,000 dollars, you can buy 2 acres of rural land. If so, you can keep livestock cows, goats and chickens, and you can eat milk, eggs and meat or sell them at the market.
2. Development and improvement of children's artistry
They are thinking. Wouldn't it be one of the means of their lives by improving the artistry of children? It is the creation of pictures and crafts.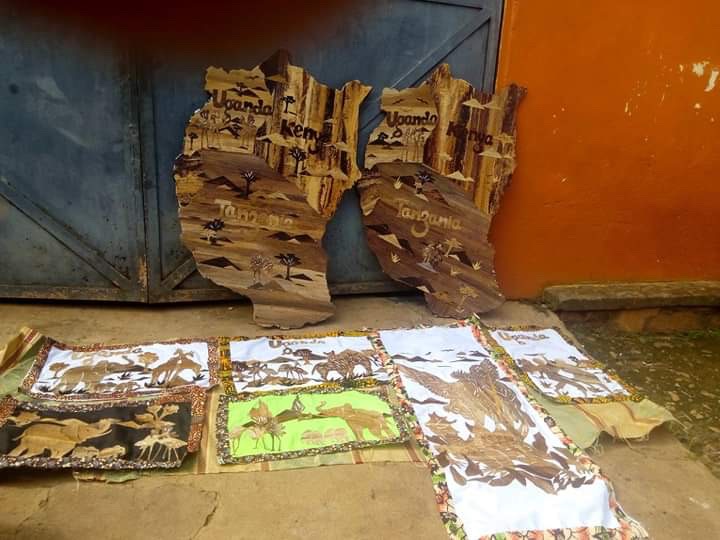 It made by children Another important person is the missionary Jeremiah. He baptized Esta. Even now, Ester goes with him to various lands. Jeremiah is the support of Esta's big heart. Jeremiah is scheduled to visit Japan for the first time at the end of 2019. It visits SFBC heard from Esta.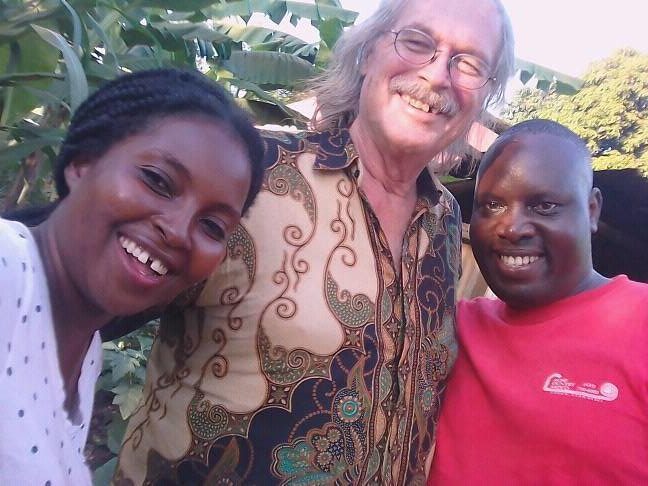 The center is Jeremiah
About SFBC
You can check all information and accounting information on this SFBC website. http://helpchild.jp SFBC is an abbreviation for Support For Blessed Children For the purpose of SFBC, we declare:
The purpose of this corporation is to support underprivileged children based on the spirit of Christianity, and in order to contribute to that purpose, the humanitarian, material, and financial , Conduct all related business such as education, medical care, equipment replenishment, legal procedures.
SFBC members are three Protestant Christians. An American Tony from San Francisco (right photo), an American from Seattle, Robert (20 years in Osaka), and a Japanese Satoru (center) The company was registered on November 29, 2018. SFBC is a non-profit, unpaid service activity. Therefore, all taxes such as corporate tax, prefectural tax and city tax are exempt. This is an encounter between the three and Esta. Robert worked hard in prayer for my wife's illness. Me and Esta met through a messenger. That was when she spoke with Robert and video messenger "on the way to Nagasaki in Japan by car with he". At that time I was sitting next to Robert. And he made a chance to say hello to me. After that, While talking to Esta in various ways, I strongly felt that I should actually see the site with my eyes. That summer I went to Uganda alone. And when I saw the situation with this eye, I decided to support them. Because they were doing activities worthy of trust and support. The company registration was completed three months after returning to Japan. And we are gradually expanding the support circle in Japan. I would like to continue working hard so that this small newborn organization is recognized and rooted. (But Japan has too few people to believe in Jesus Christ. Statistical data is 1%.) Tony lives in neighborhood of Robert's. Robert baptized Tony. he trusted friend of faith. The photo below is from a trip to Okayama by car in February this year. To be honest, three men are really poor.  But we are full of joy. Robert's work is a small English conversation school. Tony is teacher who teaches English conversation elsewhere. I was an engineer for 36 years and was 59 years old who retired early this February.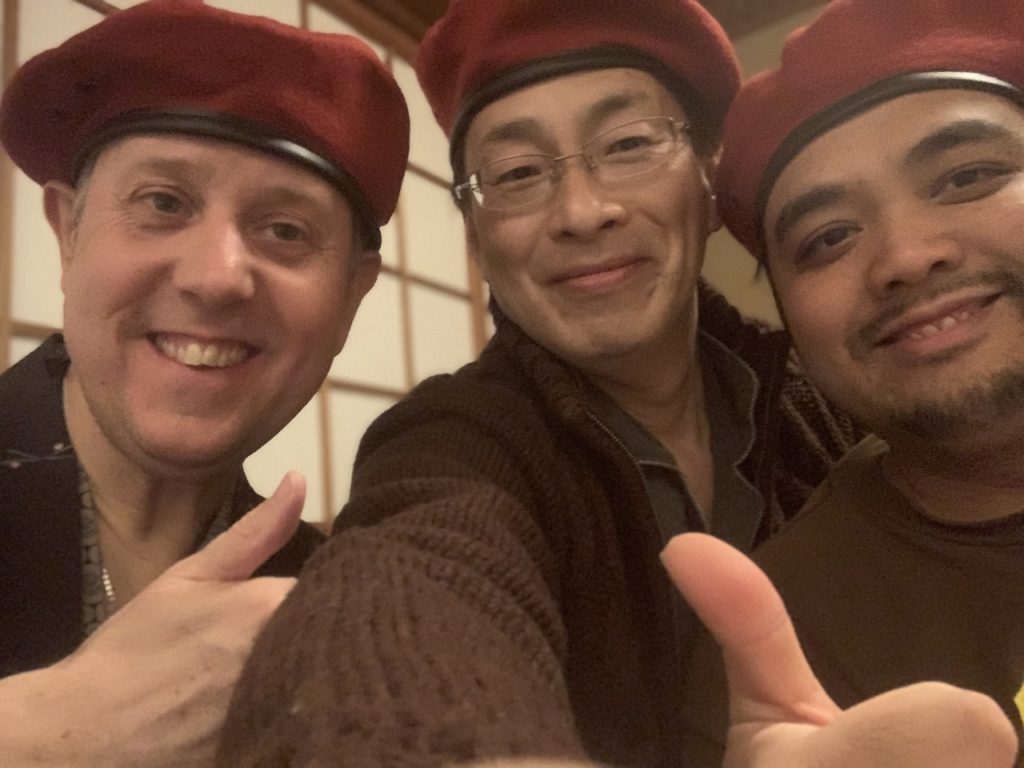 Please see here for the detail. About SFBC
The Facebook page is here. https://www.facebook.com/SFBC-Support-For-Blessed-Children-324694951504518/ Please contact don't hesitate to ask any questions. helpchild.sfbc@gmail.com or   (+81)  90-3623-4302‬ Coleson Robert : living in Osaka Japan. Antonio Tony : living in Osaka Japan. Satoru Fujishige : living in Nara Japan.
SFBC and TINE achievements
SFBC sends donations to Esta children every month. There are still less than 10 people who agree and donate. But we have already sent 411USD every month for 9 months. Thank you very much.
Remittance from SFBC to Uganda TINE
----------------------------------------------------------------
Remittance Date: Remittance Company: Receiving Account: Remittance Amount (Excluding Fee)
2018/09/28 PayForex TINE 5237.00 USD
2018/11/21 PayForex TINE 449.00 USD
2019/01/07 PayForex TINE 479.00 USD
2019/01/28 PayForex TINE 451.96 USD
2019/02/27 PayForex TINE 406.25 USD
2019/03/28 PayForex TINE 402.95 USD
2019/04/25 PayForex TINE 410.87 USD
2019/05/28 PayForex TINE 411.13 USD
2019/06/25 PayForex TINE 411.07 USD
2019/07/30 PayForex TINE 411.95 USD
2019/08/27 PayForex TINE 424.49 USD
----------------------------------------------------------------
Subtotal so far $ 9495.67USD ≒ ¥ 1,044,524 yen (Calculated as 1USD = 110 yen)
There is a monthly remittance fee for these transfers. However, it is not included in the above amounts. The fee is paid separately about 40 USD regardless of the amount of remittance. However, more than 4546USD is 23USD. We always use the remittance company PayForex from SFBC's "Japan Post Bank". Send money to a known bank in Uganda. The account is as follows. So you can send money directly. Bank name: Centenary Rural Development Bank Limited. Branch : MAPEERA KAMPALA Swift code : CERBUGKA Account No. 3100056458 Account Name : Tine on the Mountain Branch Mapeera Kampala. The representative is Namutebi Ester Taka. In response, TINE sends detailed financial reports to SFBC. (However, since date / year / day / month and day / month / year are mixed, be careful when browsing. I don't know why.)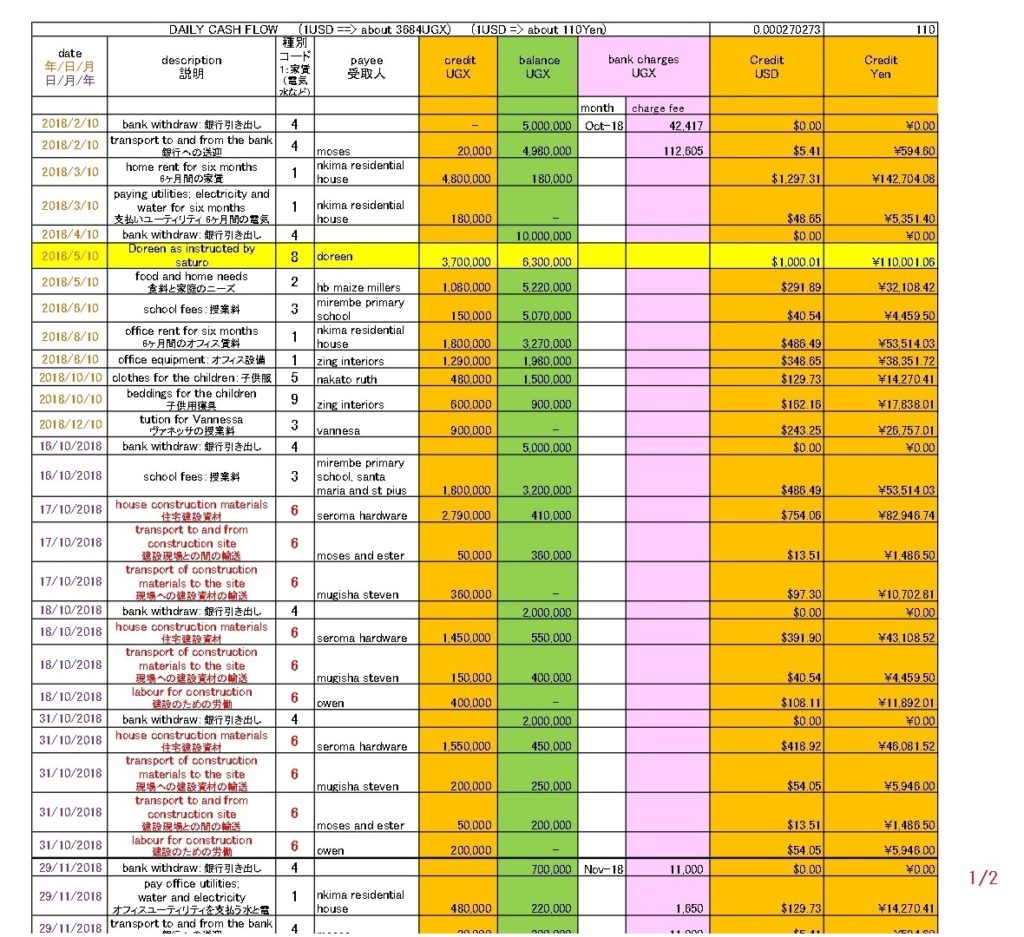 Please read here for the rest.
This is proof that TINE is accounting for it faithfully. This is why SFBC values TINE as a very reliable ministry.
These are the results of the analysis.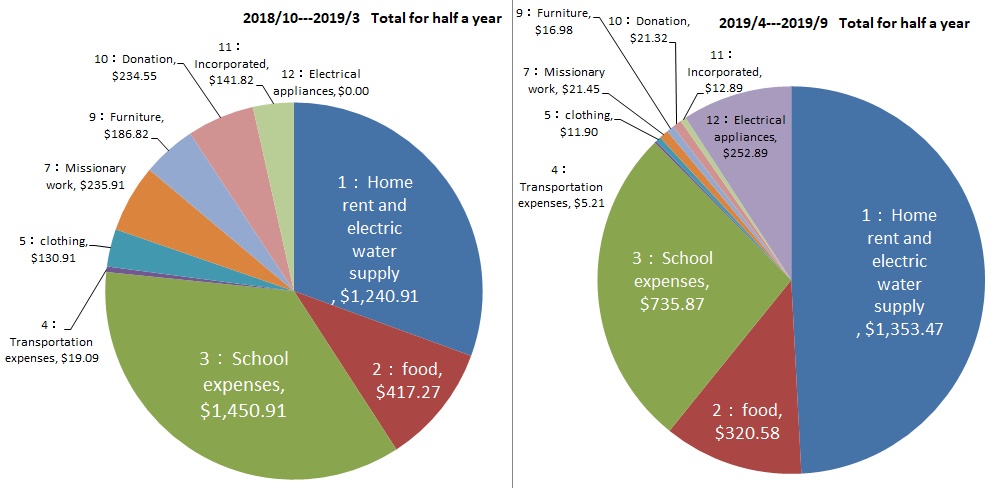 This pie chart excludes the cost of new house construction and sudden expenses that account for a large amount of weight. The reason is that i want to see the average transition. Half of the rent (including electricity and water, no gas)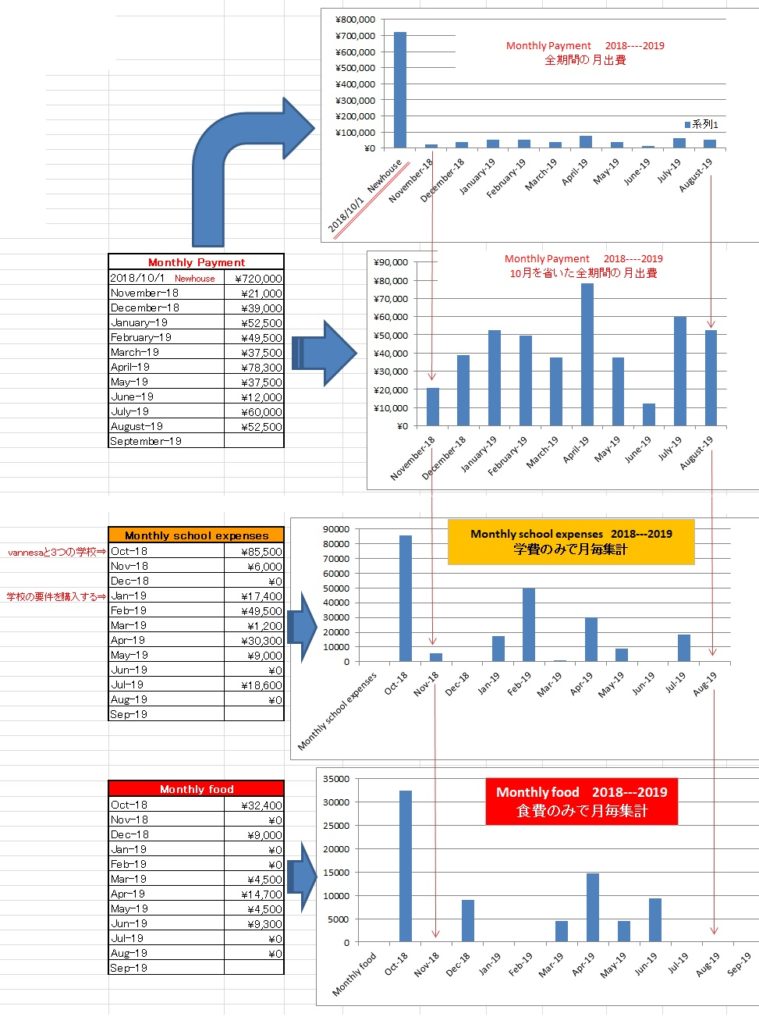 The reason for the large fluctuation. They sometimes pay Several months' worth of school fees to three schools. And they buy Several months' worth food. This is approximate...
1: 30% of the rent (currently 40 orphans in the apartment) (280,500-, so if you divide by 6 months, 46,750 yen / month (this includes the initial period, so it's cheaper every month) Is less than 50,000 yen) 6: The construction cost of the new house "New House" accounts for 23% (217,500-) of the total. In May 2019, the "New House" for this orphan was temporarily suspended due to lack of funds. 3: School fee is 17% (162,600-, so when divided by 6 months, ¥ 27,100 / month)
Occupying a big weight is the October 2018 (Oct-18) new house architecture: NewHouse (this is the house in the middle of construction requested to everyone here) and the rent (apartment) currently rented, You can see that it is a tuition fee. When NewHouse is completed, you can expect rent to be zero. Other than that, you can see that food expenses, clothing, transportation expenses, and missionary expenses (the contents are almost transportation expenses) are low. I think that the cheaper food and transportation costs are the prices of Uganda and that they are not choosing good foods that are so nutritious. I want you to eat something better. The main reason why clothes are cheap is that the climate in Uganda is always stable at around 25 ° C.
Please contact don't hesitate to ask any questions. helpchild.sfbc@gmail.com or   (+81)  90-3623-4302‬ Coleson Robert : living in Osaka Japan. Satoru Fujishige : living in Nara Japan.
Food situation
Food is procured at the market. Depending on the thing, it may be about 1/5 in Japan. Food prices are cheap, but plastic products (such as garbage) are not much different from Japan.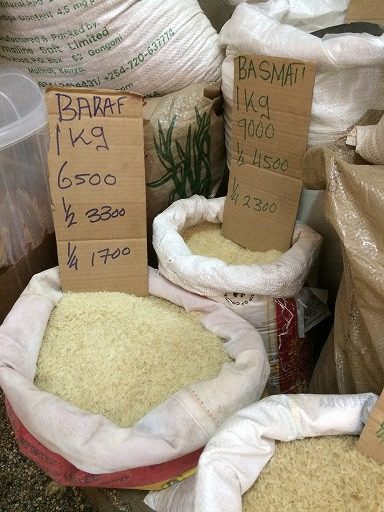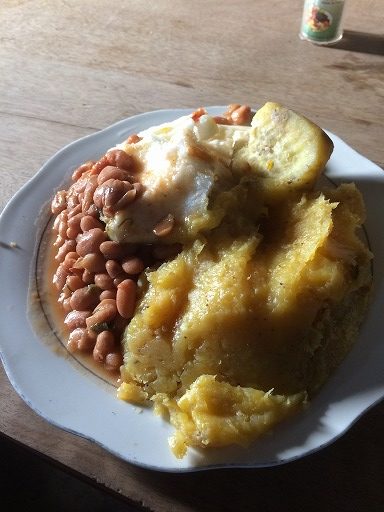 ↑ The yellow one is banana. The maroon is beans. The white one is cocoon. In this way, bananas, beans and potatoes are Uganda's staple foods. Fried bread like naan often comes out but only carbohydrates. Beef and chicken are luxury items.
Presents
Present A: When this house is completed, the name of the supporter will be engraved on the inner wall. We will send you a picture of it together. However, because Uganda bricks are very fragile, it is difficult to engrave letters on the bricks, so we will try to do something else. Present B: Ester writes your name and Ester's name. It expresses gratitude. Or she may draw you a "something picture" with the children. Present C: Everyone will sing a song of gratitude for everyone. We will give you that video. Present D: It is "Thanks Mail"!  Kids write. But the letter would be "The letters are messy, Illegible lettering, sloppy?". So you may not be able to read.   But, It's your pleasure! Present E: If you can go to Uganda, please come. And stay at the house you helped. You are assured that you are surrounded and welcomed by children!
Finally about the author
I want to travel in a world where life is fun and never seen. The world may have become very small since the advent of the Internet. We always talk at the messenger app. complicated conversations such as internet conferences require translation software and the help of Roberts.  Locations are also possible from each house. I never imagined a world where I could talk in real time with the other side of the earth. At the same time as praising it as wonderful, we humanity still cannot solve poverty and war. However, it may be a joy in life to be able to solve problems that may be solved in front of you. To tell the truth, I can't speak English properly. I speak a smattering of English that people don't understand. I can't speak better than kindergarteners. But I can talk to Ester. It 's a Google Translate software. (In fact, I made all of this English site, so you may find it hard to read.) Obviously you couldn't have come here without this. However, translation software cannot be used locally. So I "converse" with a few words and gestures. In addition, Ester's English may not even be understood by Robert. (We noticed in the English sentences she wrote) However, it is a wonder. the same person can "speak" next to each other and understand each other's feelings and understand what she wants to say. Even though people are different in language, I felt the same feelings and warmth.
 Click here for details Greeting from administratorSFBC Click here for Fujishige's Facebook page. Sometimes I use English. Please contact don't hesitate to ask any questions. helpchild.sfbc@gmail.com Satoru Fujishige : living in Japan.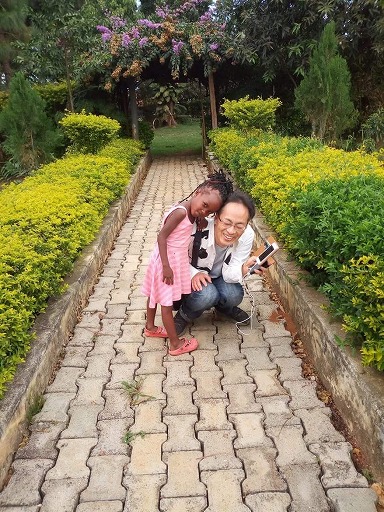 Two-shot with Esta 's daughter Trinity! I would be very happy if I became a healthy and good adult.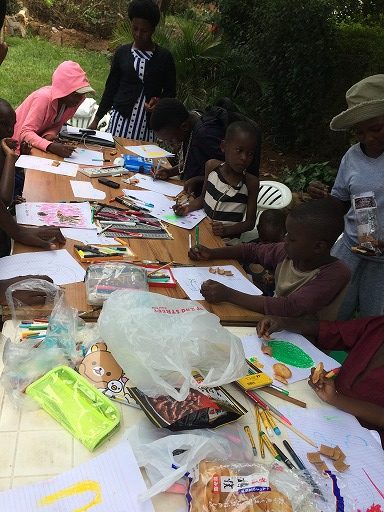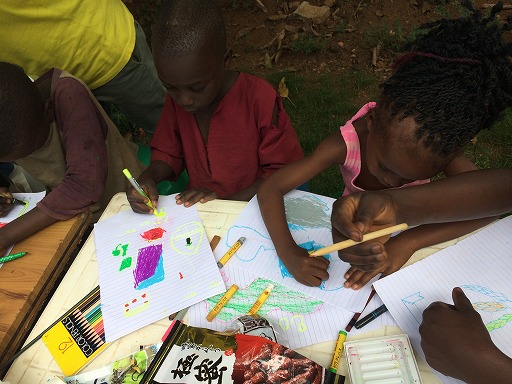 When I presented the art supplies left by my wife, they drew pictures while eating Japanese sweets.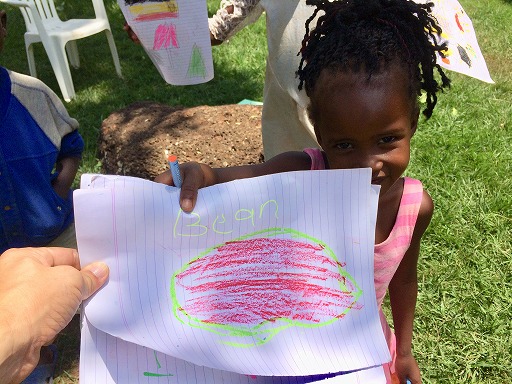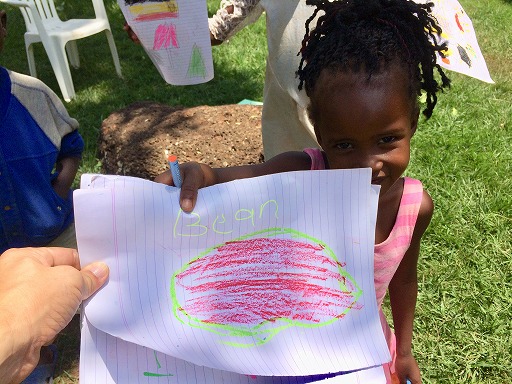 This is a wonderful bean painting!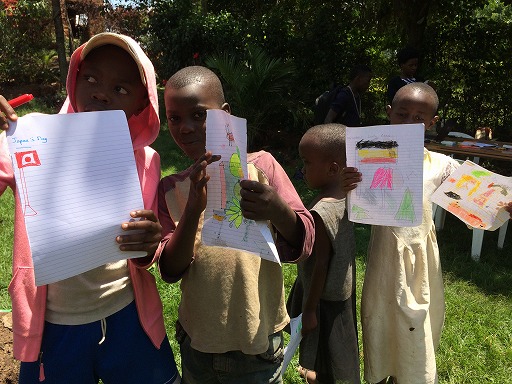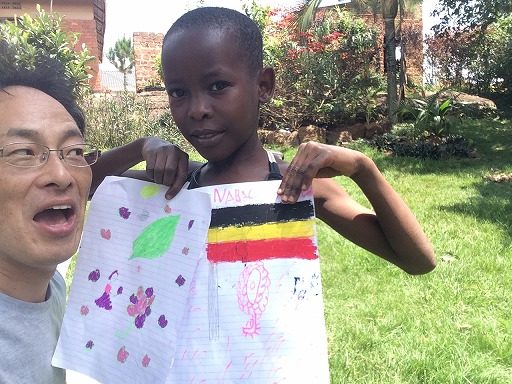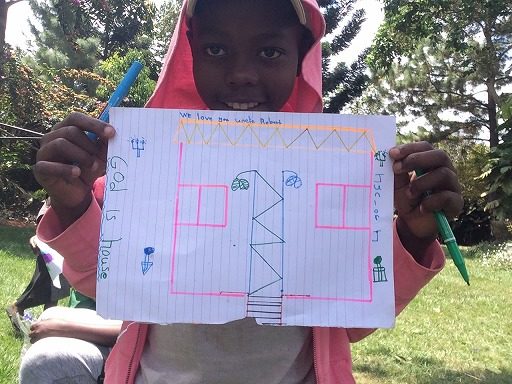 It is good that the color usage is bright. There were a lot of flag pictures.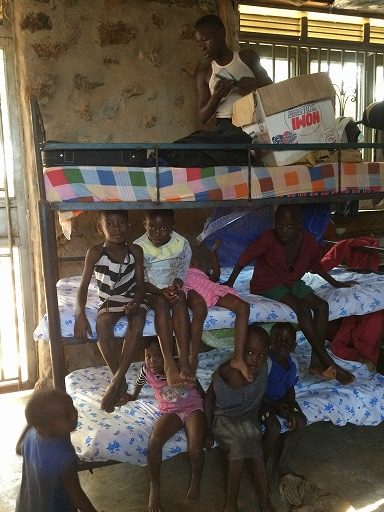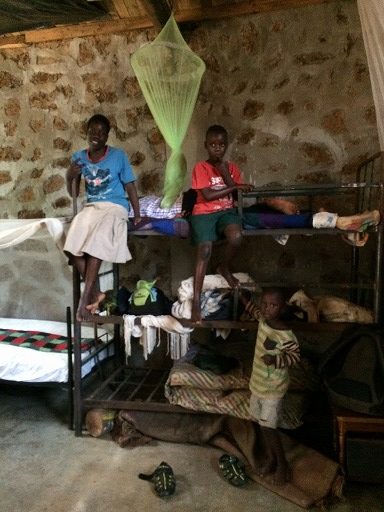 This is the bed where everyone is sleeping. Sleep 2 or 3 people in one bed. Below is the dirt. So the rainy season is the worst. Slippers and children's beds that come and go barefoot are mud and black. That 's why I bought white sheets. However, it will soon turn black. That's fine. It will be beautiful if washed. However, washing machines are not widespread, so they are all hand-washed.
that's all. Thank you very much for reading to the end.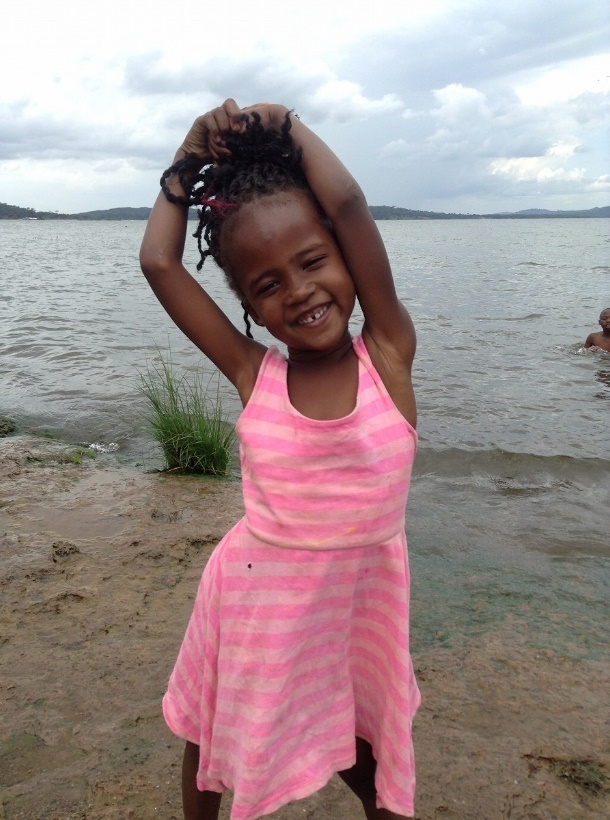 Thank you so match!​

​