Esta's faith is devoted to the Lord Jesus Christ. Based on that faith, they are saving children from the darkness.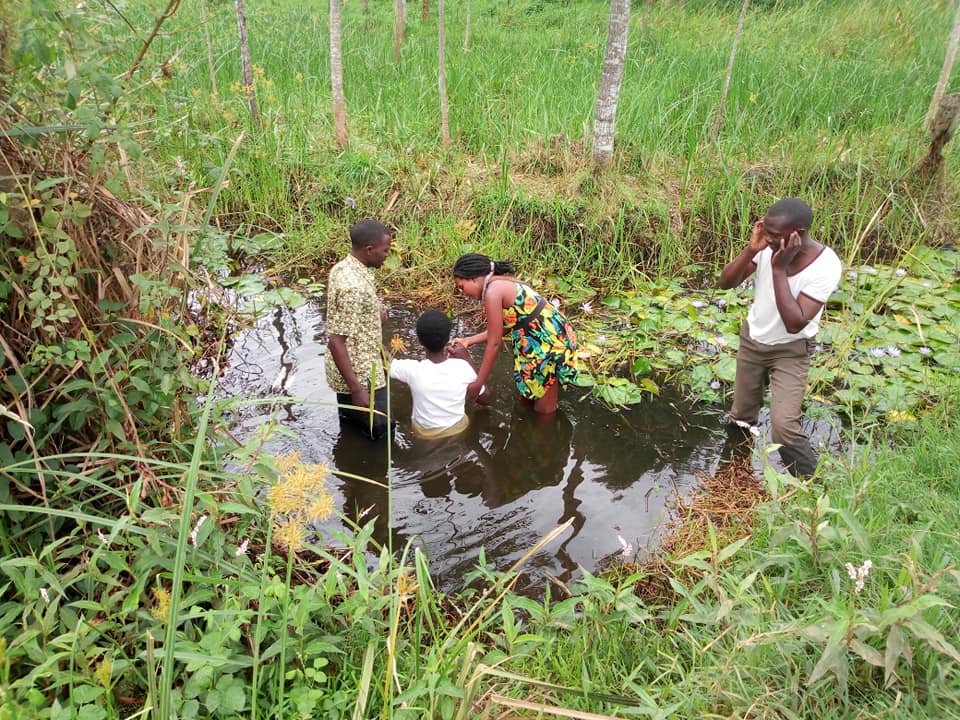 Baptism of water in areas where pools are not available takes place in these swamps.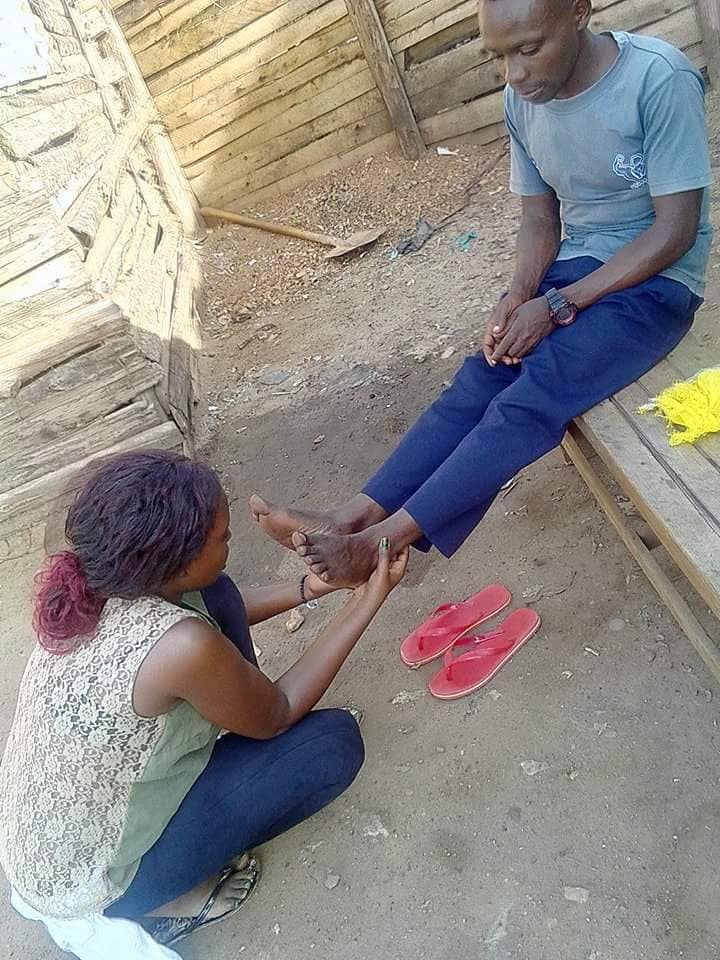 He has different left and right leg lengths. Esta commands the Lord's mercy and His healing to come to him by the name of Jesus Christ.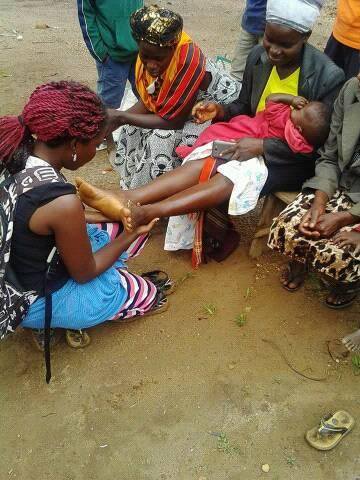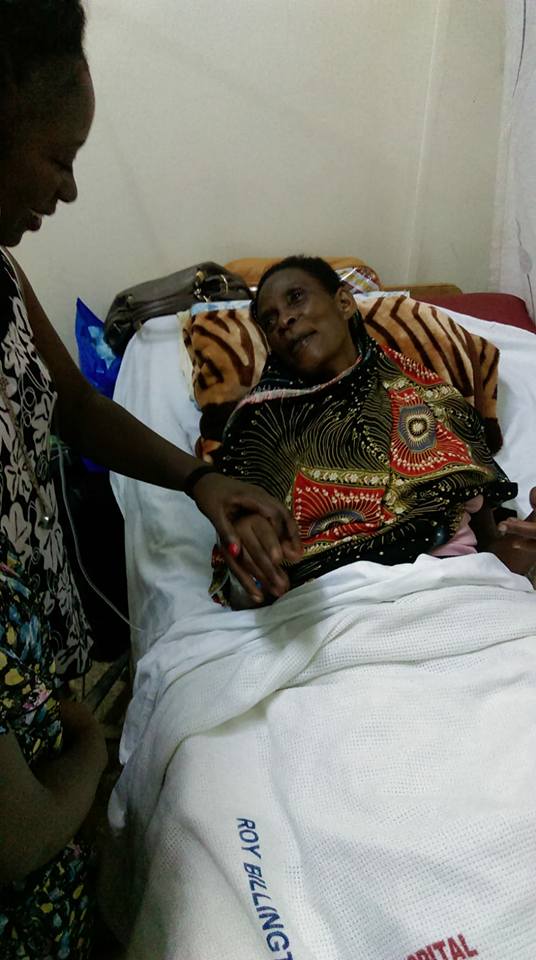 Go to the patient being treated at the hospital and pray for recovery and peace of mind.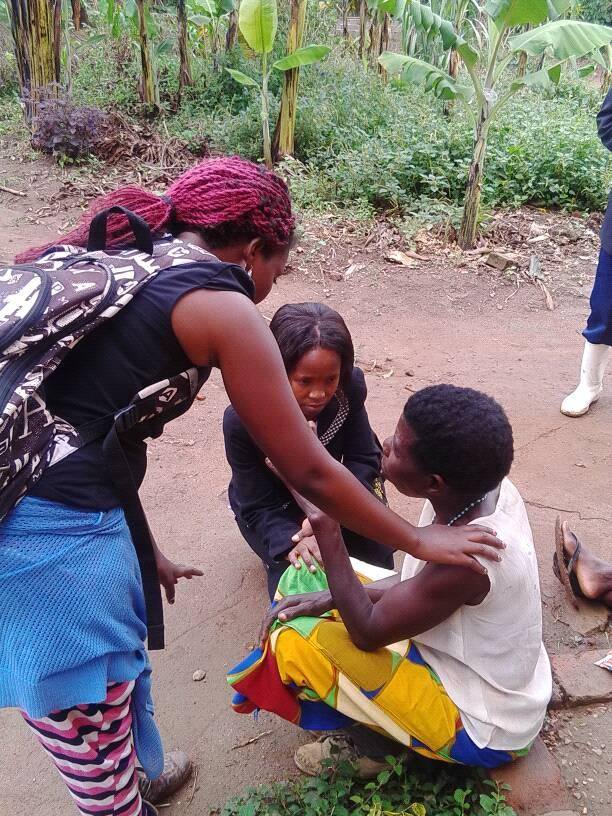 Ester goes to villages and tells the Gospel of the Bible.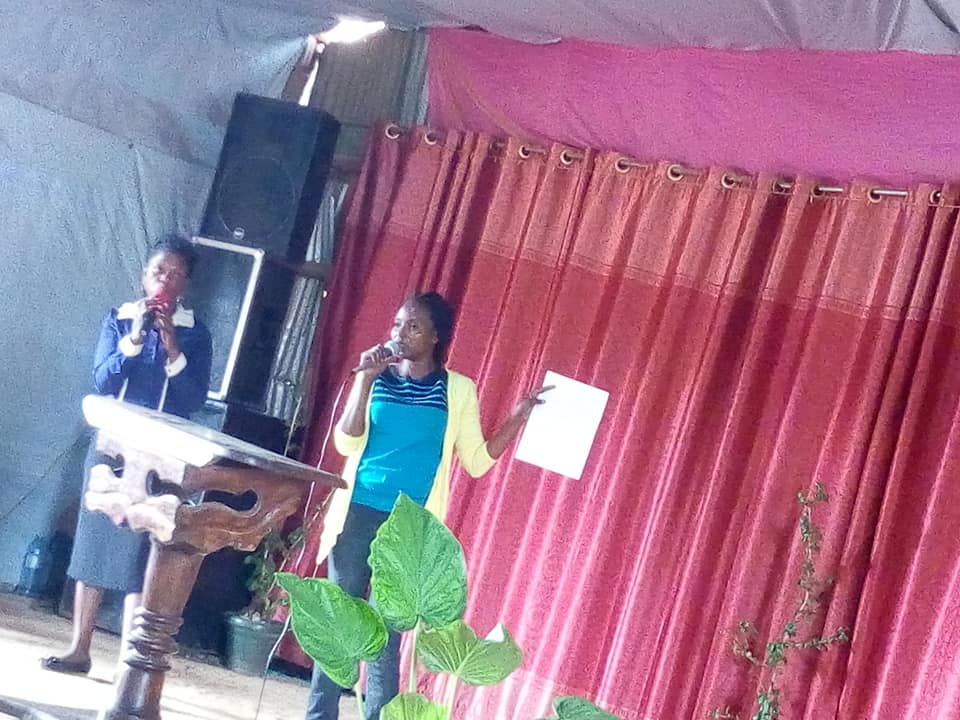 Ester goes to various churches and preaches.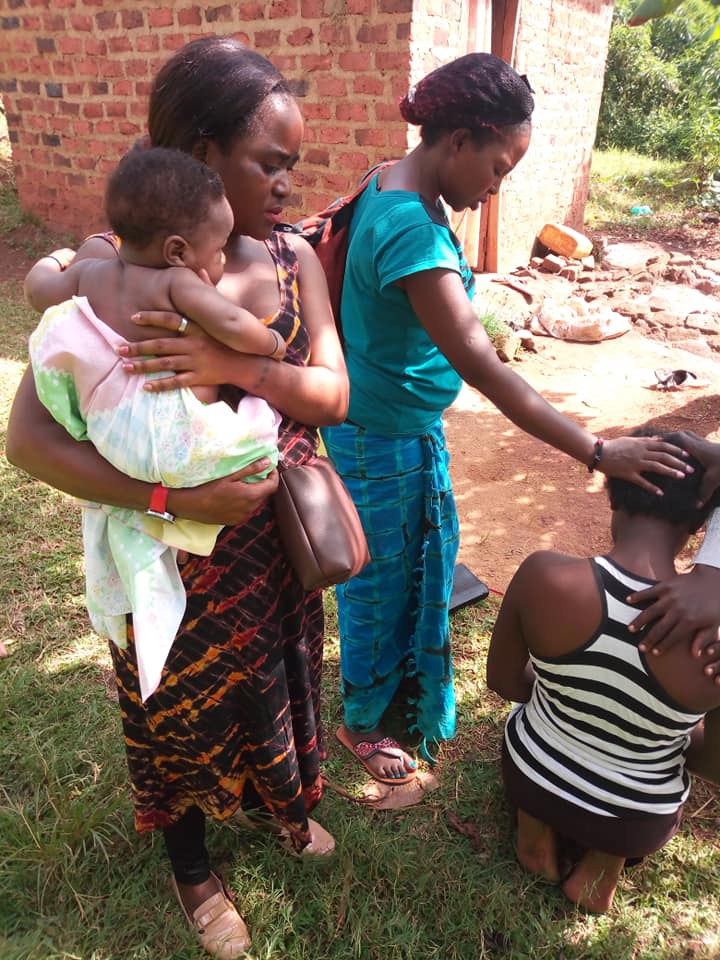 If you see someone in the villages in need of a healing prayer, Ester will pray in the name of Jesus Christ.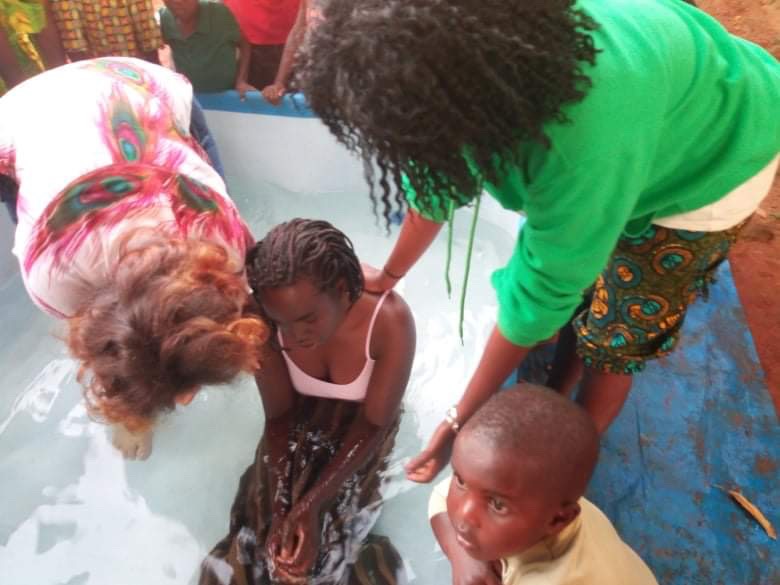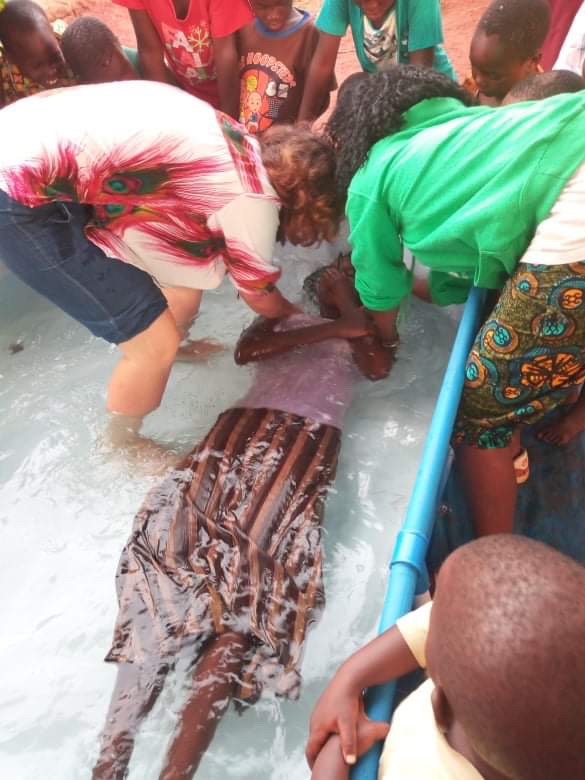 It is baptism in the pool. This is clear water, but it can be muddy. The water is precious and it takes about an hour to fill this large pool. About 10 to 20 people will be baptized at once. The woman wearing this green shirt is Esta.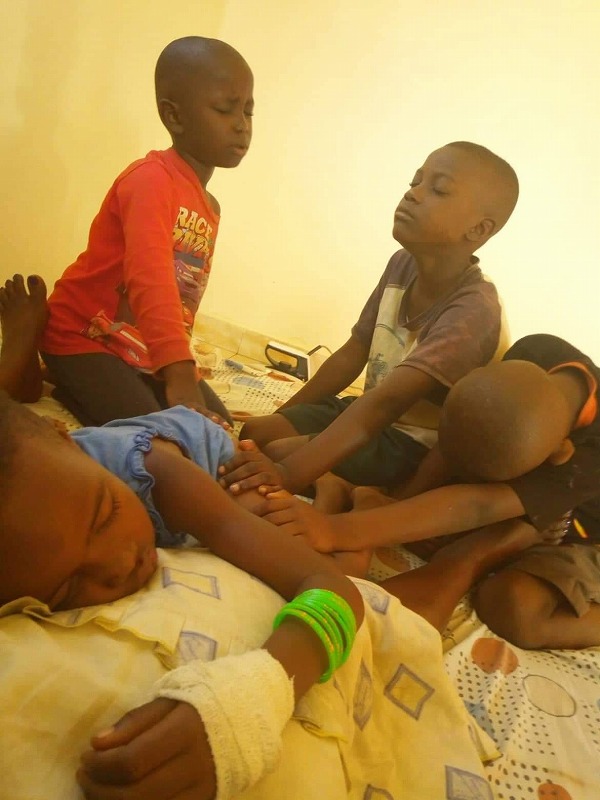 Children are praying for healing when Esta 's daughter Trinity is malaria. A few days later, Trinity became well. Ester's helping children are also disciples of Jesus.
The children Esta helped learn to believe in Jesus and read the English Bible. And they also pray in the name of Jesus.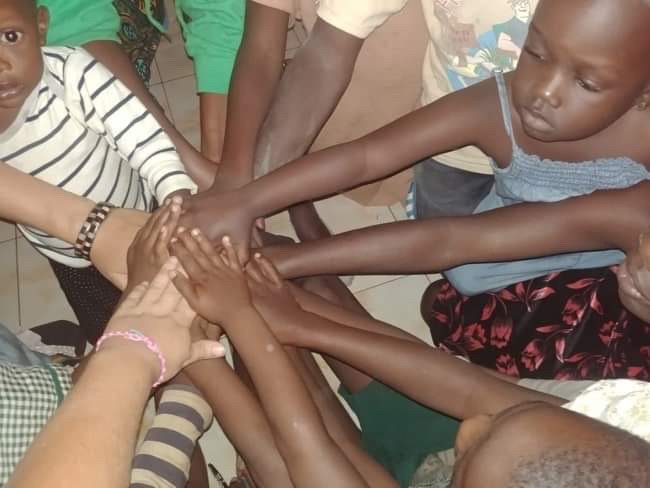 God likes cute little hands.
---
Missionary Jeremiah (The name of FaceBook is "jeremiah jeremiah")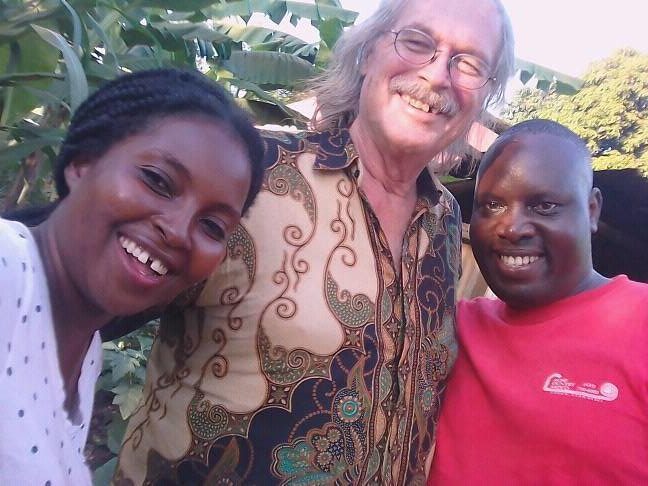 Jeremiah baptized Esta. And he taught Esta a lot of important things from the Bible. He wrote a biography of Esta. That is, Jeremiah published a book edited while listening to her story.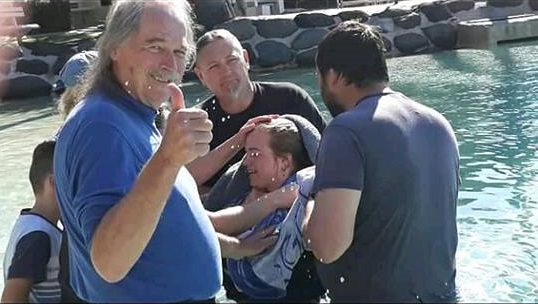 Sold for $ 10.38 as a Kindle on Amazon. You may be surprised by Ester's terrible past. But God BornAgain her. This is Ester's Testimony. The title is FORGOTTEN AMONG MULTITUDE: BIOGRAPHICAL MEMOIR OF AN AFRICAN "STREET KID".
---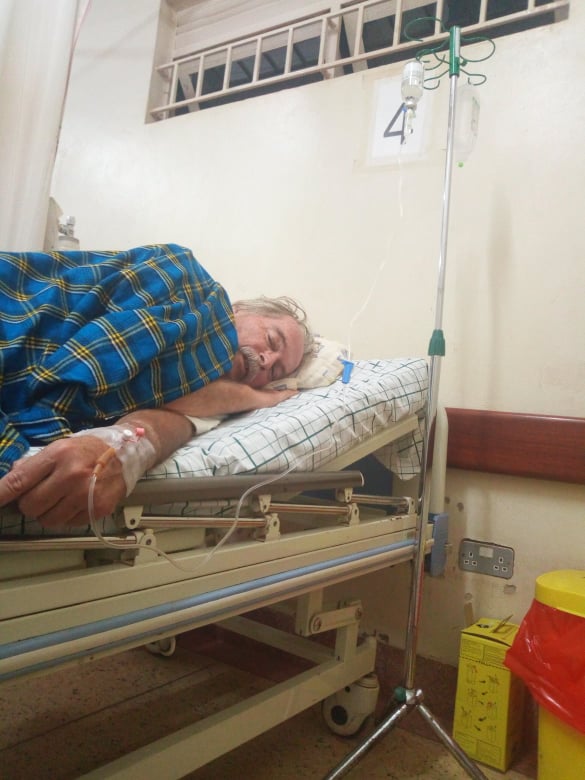 It is August 2019. Jeremiah fell ill in Uganda. He refused to go to the hospital. Because he believed that God would fix it. However, he was hospitalized according to the strong recommendations of the surroundings. There was a prayer of more than 100 people who worried about him. So he recovered and wrote a letter of thanks to everyone. It was written about how I got sick, and i read it, I was impressed with the contents.
Because Jeremiah remembered that Esta's friend Jennifer's mother was crazy. And he healed her mother! Jennifer was involved in a serious incident and died. Her mother, who knew the fact, soon became lunatic. It was an unthinkable incident in Japan. Esta was on site. She witnessed it directly. And Esta lost her mind, thinking that it was next time for her death. The doctor also decided that Esta was dead and placed it in the mortuary. But miraculously, Esta blew back.
The major incident (which I will write briefly) was an Islamic family in a countryside of Uganda where Esta worked as a housekeeper. They were a large family, and Esta prepared morning and night meals, washed lots of water, washed, and so on. My friend I met in the village was Jennifer.
There was one room in the large family house that was banned. Esta was interested in the banned room. One night, in the middle of the night when everyone fell asleep, Esta broke the room key and went inside.
There were many human bones there. (I abbreviate it because I don't like it too much.) And Ester has know that the family "cannibalism." Ester witnesses Jennifer being eaten there. And Ester doesn't know what happened while she was lost, but Ester was considered dead and was taken to the mortuary. Anyway, the police came and the village became a fuss and the abnormal family was arrested. and Ester revived in the "mortuary".